On This page you will find Administrative Support Work at Home Jobs and related content. Many will let you work Administrative Support jobs remotely from home. You can have virtually no commute time as you stay at home. Administrative Support Home office work is rapidly booming and I have listed many of the top companies for you to gain employment in. If you do not find a job opportunity on this page, be sure to check some other categories that are related, or the larger companies, as they hire in many different departments and categories and I have to avoid double listing a lot of them for SEO and space reasons.
Do not pay to apply for work to anyone. There are plenty of opportunities to work from home in Administrative Support without paying any initial hiring fee. You may though have to pay for a background check though and some require even a credit check. I have plenty of other areas on the website you can use to find Administrative Support work from anywhere type, work from home jobs. Try some of the following pages and enter Administrative Support in a search like the Work From Home Job Boards page listed as a subpage of the Job Boards main page The search engines there are specialized in finding Work at Home jobs or remote work. The Job Boards page is also good for searches with keywords in your favorite search engine. I also have a page of top Freelance sites that you can use for you searching.
I have other good places to search for remote anywhere type jobs such as the companies listed on the Global Jobs & Global Jobs Pg. 2 and then Worldwide and Worldwide Pg. 2. Many of them employ in the USA too or are USA based. Good luck in your job search and be sure to check out the job categories of you skill area listed on other parts of this site as the whole site is designed to give you the opportunity to work from you own home and many employ persons from remote or anywhere, virtual locations.
AccuTran Global :  http://www.accutranglobal.com
ACS Inc. Affiliated Computer Services a Xerox Company hires worldwide in a variety of positions  http://www.acs-inc.com
Advantage Resourcing remote positions available in a wide range of fields USA, UK and AU : http://www.hirethinking.com
afni contact center careers : http://afnicareers.com/contact-center-careers/
answerNet Virtual Receptionist, Virtual Assistant or Remote Secretary:  http://www.answernet.com/virtual-receptionist.asp
Appen Global Remote opportunities : http://appen.com/company/opportunities/
Assistant Match only work as many hours as you need : http://assistantmatch.com/
Benchmark Administrative Support Services, Inc. : http://www.getbenchmark.com
Blue Zebra Appointment Setter, Administrative Assistant, work from home, independent contractor. Contracting fees paid weekly : http://www.bluezebraappointmentsetting.com
Capital Typing : http://www.capitaltyping.com
Intrep  : http://intrep.com
Milbank Administrative Personnel and Support Services Departments worldwide : http://www.milbank.com
Office Details A minimum of five years of proven experience as an administrative or concierge professional is required : http://www.officedetails.com/
OfficeTeam administrative support professionals on a temporary and temporary-to-full-time basis : http://www.officeteam.com
Parallon Business Solutions Search keywords with Work From Home or Remote for Work at Home Opportunites : http://www.parallon.net
StarTek Professional Administrative/Offline Support Agent :  http://www.cytiva.com
Team Double-Click Virtual Administrative Assistant Staffing Services : http://www.teamdoubleclick.com/
The Appointment Biz.com Subcontractors manage the daily appointment schedule by making outbound appointment phone calls and assist in managing movement through the client's territory : http://www.theappointmentbiz.com/subcontractor_faq.html#doing
TroyResearch : http://www.troyresearch.com
VOT's Certified Virtual Assistant program requires that you complete a three part test that includes skills, ethics, industry and technology knowledge and document practice : http://www.virtualassistantjobs.com
WorldPay :   http://www.worldpay.com
Related Administrative Support Links
IAOC IETF Administrative Support Activity (IASA) : http://iaoc.ietf.org/
International Association of Administrative Professionals : http://www.iaap-hq.org
The Bureau of Labor Statistics of the U.S. Department of Labor,  Office and administrative support occupations, Occupational Outlook Handbook, 2010-11 Edition : http://www.bls.gov/ooh/
Summary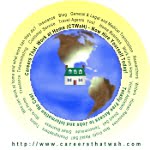 Service Type
Administrative Support Work From Home
Area
Worldwide Varies
Description
Administrative Support related employment from home of a variety of experience levels from Beginner to Expert. Many top Companies to choose from. Global job market possibilities with some listings.
URL