123RF Stock Photos offers an extensive royalty-free photo library of stunning, practical stock photos at affordable prices. Pays 50% of the net proceeds from each photo downloaded. If you refer customers, 123RF.com pays an additional 15% of the purchase or subscription. If you refer other photographers, 123RF.com pays an additional 10% of the price of each of their photo downloaded : http://www.123rf.com
Alamy  pictures come from anyone who wants to sell – professional photographers, enthusiastic amateurs, stock agencies, news archives, museums and national collections. Alamy pays the largest royalty (60% to you) of all the major players in the industry. You retain all copyright and editorial control of your images. You can sell through their network of overseas distributors : http://www.alamy.com
Bigstock offers over 8 million royalty-free photographs and illustrations from talented photographers and artists around the globe, available for almost any purpose. For Pay As You Go purchases Bigstock pays you 30% of the US dollar price every time a customer downloads one of your images (up to $29.70 for an extended license). For purchases made using credits Bigstock pays $0.50 USD for each credit spent. You can request a payout when your earnings reach $30 : http://www.bigstockphoto.com .
Blend Images is the world's leading multiethnic commercial stock agency. Blend Images has established itself as a popular destination for ethnically diverse business and lifestyle imagery. Blend Images current standard rate is 50% for rights-managed content and up to 50% for royalty-free content : http://www.blendimages.com
Can Stock Photo one of the world's largest microstock photography agencies. The agency has thousands of photographers, and tens of thousands of active members from around the world. The website offers over 5 million stock photos. Every time one of your images is downloaded you will earn a commission. Can Stock Photo pays 50% commissions on custom licenses for photos, and 20% commissions on prints http://www.canstockphoto.com
Corbis Through its branded web sites (Corbis, Corbis Motion, Veer and GreenLight), Corbis is a creative resource for advertising, marketing and media professionals, providing a comprehensive selection of photography, illustration, footage, typefaces and rights clearance services Corbisoffers a single, unified online agreement for all new contributors with very competitive royalty rates. Corbis does not charge a "foreign office fee." The company provides a simple and transparent royalty calculation for all online agreement holders. : http://www.corbisimages.com
CRESTOCK  Founded in 2005, Crestock is a growing player in micropayment royalty-free stock photography, helping clients with small budgets find creative images for their projects. For credit sales contributors initially get 20% of the amount that the agency receives from the client for the use of the image. This rises to 30% as soon as you reach 100 downloads (not counting subscription downloads). For subscription downloads, Crestock pays a flat rate of $0.25 royalty per download : http://www.crestock.com/
Cutcaster is a simple-to-use website for searching and buying royalty free photos, hi-res pictures, stock vectors and free stock images for use on websites, newsletters, advertising, publishing or any commercial project. For each picture you sell through Cutcaster, you will receive a percentage of the royalty payments depending on if the file is exclusive or non-exclusive to Cutcaster image library. Exclusive Royalty Rate: 50%. Non-Exclusive Royalty Rate: 40%. : http://cutcaster.com
Depositphotos is a stock photography website and agency that sells images across dozens of categories under a royalty-free license. The agency works with photographers and illustrators to sell their works through subscription and single-order credit plans. DepositPhotos.com pays between 45% and 60% royalties per image download : http://www.depositphotos.com
Dreamstime is a leader in stock photography and a supplier of high quality digital images at great prices. For each transaction, the photographer receives a 30-50 percent fee. Exclusive images receive an additional 10 percent bonus, while exclusive photographers enjoy a 60 percent fee and an additional bonus of $0.20 for each approved submission : http://www.dreamstime.com
EasyArt is the UK's leading art print & framing site. The site offers over 100,000 images across Art Prints, Posters, Photography and Canvas Prints. Using innovative print-on-demand technology, these artworks can be reproduced in practically any size, on a range of art papers and canvas styles. Easyart pays you 20% of the retail selling price on Print-on-Demand prints – significantly higher than publisher trade terms : http://www.easyart.com
Feature Pics FeaturePics is an agent for licensing Artists' image rights to Buyers. FeaturePics pays 50% of the license fees received for all photos :  http://www.featurepics.com
FineArt America FineArtAmerica.com is a social network and e-commerce marketplace for photographers, visual artists, art galleries, and fine art collectors. All members of Fine Art America can upload artwork, advertise upcoming events, post job openings, post blogs, issue press releases, and participate in online chats and discussions. Sell prints of your artwork on paper or stretched canvas with thousands of frame and mat combinations. Simply upload your images, set your print prices, and start selling : http://www.fineartamerica.com/
Fotolia offers affordable creative imagery. Its crowdsourced library includes millions of royalty-free images, vectors, illustrations and video footage clips. Fotolia offers over 14 million images, vectors and videos at great prices, while contributing artists receive the highest commission rate on the market.For every file sold, you will receive a royalty payout based on your portfolio exclusivity and ranking: (1) from 20% to 63% for content sold via single-image download; (2) from 0.25 credits to 0.40 credits for content sold via subscription download : http://us.fotolia.com  
Fotomoto is a print-on-demand e-commerce system that enables you to sell your artwork on a variety of print types.You choose what products to offer, and how to price your prints. Payment: Fotomoto does not require subscription fee for its services. Fotomoto's pricing is simple: when you have an order, Fotomoto deducts the print cost plus a 15% transaction fee : http://www.fotomoto.com/  
Freerange Stock Get 100% of adsense revenue with your photo download and profile pages :  https://freerangestock.com
Glow Images is a full service premium producer and distributor of royalty free and rights managed stock photography with over 15 million high resolution digital stock photos and illustrations available for immediate download. To be determined. Glow Images is looking for select image partners, collections and photographers who are interested in selling images and illustrations through Glow Images. Glow Images is interested in Rights Managed images that would be available for exclusive distribution through Glow Images Direct. Also interested in Royalty Free images that can be distributed either as single images or through Glow's Subscription service.http://www.glowimages.com
Go Graph allows you to download affordable stock photography,illustrations, vector clip art and royalty-free footage. GoGraph has the stock image, royalty free photo,stock photograph, graphic or picture that you need for as little as 5 dollars. Buy cheap stock photos,royalty free photographs and pictures and get immediate image file downloads. GoGraph also offers EPS vector illustrations, clipart digital artwork, clip art, stock footage, and video animation clips : http://www.gograph.com/
Graphic Leftovers has evolved to become one of the best collection of quality vector art and images on the web. Authors earn 52% commissions on all sales. No earning tiers or download levels to achieve, just 52% all the time : http://www.graphicleftovers.com/
Graphic River you can buy and sell royalty-free, layered Photoshop files, vectors, icon packs, Adobe add-ons and design templates for just a few dollars. Authors can now earn up to 70% on every sale : http://graphicriver.net
GreetingCardUniverse lets you sell real paper greeting cards. Your artist account is completely free. You will earn up to $0.60 for each of your paper cards sold. Artist payments will be made thirty (30) days after the end of each calendar quarter : http://www.greetingcarduniverse.com
Image Vortex ImageVortex.com is a website that allows photographers to submit their images for sale to the broad audience of potential buyers. When a photo is sold, photographer gets a commission. ImageVortex.com's payout schedule offers you 70% of the original sale price. You can set the price of each uploaded photo individually at any time : http://www.imagevortex.com
ImageKind over 750,000 high-quality fine art images for sale across the world. Imagekind gives consumers  limitlessoptions to purchase museum-quality framed and poster art from over 50,000 domestic and international emerging and established artists. Set your own commission. You set a retail price using a percentage or flat dollar markup of the company's base prices. You can markup your artwork as you see fit. Imagekind will automatically show you the base costs for your image in each of the available sizes and different media options. From this base cost, you decide what markup will be applied to the artwork and displayed as the final cost to customers : http://www.imagekind.com/ 
Inmagine Founded in 2000, INMAGINE® has grown into a leading supplier and distributor of Rights-Managed & Royalty-Free digital stock photography. The agency offers more than 10 million Royalty-Free stock images from over 100 best-selling collections. INMAGINE® shares 50% net revenue from every sale with you :  http://www.inmagine.com/
iStockphoto is the Internet's original source for user-generated, royalty-free stock photos, illustrations, video, audio and Flash. iStock pays a base royalty rate of 15% for each file download and up to 45% for exclusive contributors : http://www.istockphoto.com
MicroStockPhoto You will receive 35% of the sale price for each image that is downloaded :  http://www.microstockphoto.com/photographer_agreement.php
Photocase Photocase is a creative stock photography marketplace. Photocase pays a royalty rate between 40% and 60% of the net value paid for your photo. The royalty rate you earn is based on the number of points you've accumulated as a Photocase user : http://www.photocase.com
PhotoSpin Founded in 1996, PhotoSpin is a group of creative professionals with backgrounds in photography, graphic design, advertising, and film. PhotoSpin is the first creative-content subscription site for professionals. PhotoSpin's revenue-share model gives you up to 50% of the revenue your work generates every time one of your images is downloaded. : https://www.photospin.com
Photo Stock Plus helps photographers increase their revenues with online sales. Its system fits the needs of everyday photographers as well as those of high level pros uploading tens of thousands of images, to hundreds of events. The website enables you to upload images and have products associated with them that prospective buyers can purchase. You keep an 85% commission on all sales minus a 3.25% processing fee. If you choose to sell prints or photo gift items with your photos on them you receive 85% of the markup you set for products minus the 3.25% processing fee : http://www.photostockplus.com
PicsCliq provides social-based applications that help professional photographers reach a wider audience and sell to more people. PicsCliq's web-based "Wedding Guest Application" is a free, socially-integrated platform to help photographers sell images and photo products to wedding event guests. PicsCliq is free, with zero upfront or usage costs. PicsCliq takes a commission from merchandise sales, so they only make money if you make money http://www.picscliq.com/
PRPhotos Earn 50% Commission On Sales. The more you submit, the more you make. You submit your images to PR Photos. We show your images to the worlds largest media buyers. You will make 50% of every sale that we make. Once a month we will send you your royalty check. It is that simple! http://www.prphotos.com/store/category.cgi?category=ppage
Publitek, Inc., dba Fotosearch : http://www.fotosearch.com is a provider of royalty free and rights managed stock photography, illustrations, maps, video, and audio. We bring together many different stock agencies to provide "The World's stock photography at one website."™ For Photos and Prints uploads to sell They work through Can Stock Photo which pays 50% commissions on custom licenses for photos, and 20% commissions on prints : http://www.canstockphoto.com
Foto search Stock Photography and Stock Footage
Royalty Free Images
Publitek, Inc. dba Fotosearch
21155 Watertown Road
Waukesha, WI 53186-1898 USA
1-800-827-3920
+1 262-717-0740
Fax 262-717-0745
Reflex Stock provides leading advertising agencies, graphic designers, web design, motion graphics and filmmakers with stock imagery to compliment and enhance their professional creative work. Reflex Stock is independent provider of licensed visual material. The agency offers a mix of 10 million royalty free and rights managed images. Reflex Stock offers competitive royalties, to be determined. http://www.reflexstock.com
Shutterstock is a subscription-based stock photo agency. The agency adds thousands of photographs, illustrations, and vectors to a growing collection of premium, royalty-free images. Get your work seen by the high-volume buyers who prefer Shutterstock. Get up to 20% to start with custom images and amount increases as your total amount earned increases. Different rates for downloaded images  : http://submit.shutterstock.com/?language=en
Stockfresh is a small team of internet professionals with a decade of stock photography experience. The agency is based in Hungary, but staff members are international. Stockfresh's photographer commissions are among the highest in the industry. Current minimum royalty rate is 50% which can go up to 62.5% per download : http://stockfresh.com/
StockLib : Photographers can post their photos on the website and sell photos to photo buyers on the royalty-free basis. ShutterPoint offers THE highest payout rate online: 85% for Full Royalty Free License, and 70% for Standard Royalty Free License. Payouts are delivered by check or through PayPal whenever your earnings exceed your minimum payment amount. Minimum payment options start at $50 : http://www.stocklib.com/
StockedPhotos.com offers downloads of unlimited stock photos in a membership collection of professional stock photography. To be determined. StockedPhotos.com is seeking talented and experienced photographers and artists to submit professional grade stock photography : http://www.stockedphotos.com
Texture Vault is a community-powered supplier of royalty-free texture and background images. Texturevault.net allows talented photographers and artists to sign up and sell their textures via the website. The photographer then gets a fixed 60% percentage cut from every 'Pay as you go' sale he makes, and a $1.20 fixed rate for each subscription download : http://www.texturevault.net
Veer offers an affordable selection of creative stock photography, stock illustrations, fonts, and creative merchandise. The agency helps people add style to business, marketing, and personal design projects – from web sites and blog posts to business presentations and ad campaigns. Veers offers royalty rates per download, between $.35 cents to $7. Extended license royalty rates are between $17.50 and $43.75 per download : http://www.veer.com/
Zazzle is the world's leading platform for quality custom products. Zazzle's proprietary technology enables individuals, professional artists, and major brands to create and offer unique products for customers worldwide. Zazzle's rapidly expanding product base covers every topic imaginable and includes t-shirts, business cards, invitations, in addition to a variety of custom gifts. Put your designs on hundreds of retail quality products. Set your own royalty rate. Zazzle manufactures and ships your products to customers worldwide, typically in less than 24 hours, with no hassle at all to you : http://www.zazzle.com/
Summary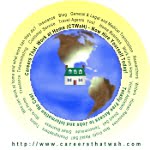 Service Type
Photography Selling Sites
Area
Worldwide, Varied
Description
Top Photography Selling Sites for you to sell your work on.
URL