On This page you will find Blog Writer Work at Home Jobs and related content. Many will let you work Blog Writer jobs remotely from home. You can have virtually no commute time as you stay at home. Blog Writer Home office work is rapidly booming and I have listed many of the top companies for you to gain employment in. If you do not find a job opportunity on this page, be sure to check some other categories that are related, or the larger companies, as they hire in many different departments and categories and I have to avoid double listing a lot of them for SEO and space reasons.
Do not pay to apply for work to anyone. There are plenty of opportunities to work from home in Blog Writer without paying any initial hiring fee. You may though have to pay for a background check though and some require even a credit check. I have plenty of other areas on the website you can use to find Blog Writer work from anywhere type, work from home jobs. Try some of the following pages and enter Blog Writer in a search like the Work From Home Job Boards page listed as a subpage of the Job Boards main page The search engines there are specialized in finding Work at Home jobs or remote work. The Job Boards page is also good for searches with keywords in your favorite search engine. I also have a page of top Freelance sites that you can use for you searching.
I have other good places to search for remote anywhere type jobs such as the companies listed on the Global Jobs & Global Jobs Pg. 2 and then Worldwide and Worldwide Pg. 2. Many of them employ in the USA too or are USA based. Good luck in your job search and be sure to check out the job categories of you skill area listed on other parts of this site as the whole site is designed to give you the opportunity to work from you own home and many employ persons from remote or anywhere, virtual locations.
A Fine Parent is an online community for parents $100.00 per article: http://afineparent.com/write
Alaska Parent magazine pays $40-$200 for original content :  http://www.alaskaparent.com/write_for_us.html
A List Apart $200.00 per article 1,500 -2,000 words :  http://alistapart.com/about/contribute 
B2B Writing Success : http://www.b2bwritingsuccess.com/about/write-for-us/
Be a Freelance Blogger get  The Ultimate List of Better Paid Blogging Gigs 75 Blogs that pay $75.00 or More by Sophie Lizard : http://beafreelanceblogger.com/BetterPaidBlogList/
Birdchannel.com rate of payment is $100 to $200 for short features (1,000 words or less) and $300 to $400 for longer features (1,500 to 2,500 words), including accompanying high-quality photographs :  http://www.birdchannel.com/bird-magazines/bird-talk-2004-03-10-12850.aspx
BloggingPro Freelance job board for blog jobs and writer jobs : http://www.bloggingpro.com/jobs/
Chicken Soup for the Soul $100.00 for a devotional and $200.00 for an 1200 word or less story. A Chicken Soup for the Soul story is an inspirational, true story about ordinary people having extraordinary experiences
Country The Land and Life We Love 400 -500 page article pays $250.00 : http://www.country-magazine.com/contributor-guidelines/
Cuisine at Home Magazine if you have a unique way of solving a cooking problem, we'd like to hear from you.
And we'll pay up to $100 if we publish your tip in one or more of our works :  http://www.cuisineathome.com/contact/tip.php
Dissent NewsWire Exposing Repression, Reporting Resistance, Empowering Dissent. Original articles that are 700 to 1,500 words, $100.00 – $250.00 or more for investigative reports :  http://www.defendingdissent.org/now/write4us/
Earth Island Journal cover the entire spectrum of environmental issues, related film, music, and books.  Pay for writers 25 cents/word for shorter dispatches (1,200-1,500 words) and for longer investigative features (2,500-3,000 words). You can expect to earn about $750-$1000 for an in-depth feature story : http://www.earthisland.org/journal/index.php/guidelines/
EatingWell is the only national food magazine that focuses exclusively on eating healthfully. Pay up to $1.00 per word for 150 – 350 words depending on section of magazine : http://www.eatingwell.com/writers_guidelines
eCommerce Insiders Content should either be educational with "how to" tips and tactics, or commentary on industry news or trends. Pay is $75.00 for every article from 400 – 600 words, $125.00 for every article more than 600 words : http://ecommerceinsiders.com/write/
Freelance Writing job board : http://www.freelancewriting.com/freelancejobs/freelance-blogging-jobs.php
Great Escape Publishing publishes articles on the craft and business of getting paid to travel, whether by writing, photography, tours or other means. $50-$75 for articles we request for the website, $100-$150 for interviews and personal stories, and $150-$200 for articles with specific income advice a reader can print and follow to earn more income. Variable scale depending on length/complexity of article/feature http://www.greatescapepublishing.com/writers-guidelines/
iWorkwell is always looking for expert HR professionals/consultants/academics and employment or labor attorneys with deep expertise in any area of HR (i.e., all topics related to managing people) to write/edit instructional articles that are action oriented, include checklists, and help the reader complete the task. Subject Matter Experts have 10 -20 years HR experience in the field. $20.00 – $175.00 an article :  https://w.iworkwell.com/sme-job-description/
Jobs.Problogger very active job board for blogging jobs : http://jobs.problogger.net/
Listverse $100.00, 1,500 word 10 item minimum. Wide range of topics to write in  : http://listverse.com/write-get-paid/
MetroParent write a feature article of 1,000 – 2,500 words and you can make $150.00 -$350.00 :  http://www.metroparent.com/write-us/
Model Railroad Hobbyist Magazine A typical article of 3000 words, 10 photos, and a short video clip will net a payment of about $230, or about $38 per landscape spread. We expect payment of $200 – $600 per feature article to be typical, although for some longer feature articles we've paid well over $1000. Getting on the cover adds another $100 : http://model-railroad-hobbyist.com/contribute/pay_rates
New West the main topics are broadly: Culture, politics, growth, demographics, energy, environmental issues, new economy (tech, biotech, venture capital, etc.), tourism and travel, lifestyle, outdoors, wildlife, Western literature, film and food. payment ranges from $50 for smaller, local stories to up to $500 for more complicated, regional pieces. We're also always on the hunt for big, investigative stories and projects and on occasion break the bank if we think it's worth it :  http://newwest.net/main/article/writers_guidelines/
Survival Life are currently seeking preppers, craftsmen, bushmasters, outdoorsmen and all around skilled people to become Survival Life contributors. Share videos and note make between $20.00 – $2,000.00 depending on length : http://survivallife.com/contribute/
The Introspectionist a womens magazine. For a department piece (from 100 to 500 words), we pay $25. For a feature article up to 2000 words, we pay $100. For a feature article up to 5000 words, we pay $200. Short fiction pieces pay $25. Poems pay $25 :  http://www.theintrospectionist.com/Home/Submissions
The Sun Magazine  essays, interviews, fiction, and poetry. Tend to favor personal writing, but also looking for provocative pieces on political and cultural issues. Open to just about anything. Surprise us; we often don't know what we'll like until we read it.We pay from $300 to $2,500 for nonfiction, from $300 to $1,500 for fiction, from $100 to $250 for poetry, and from $1,000 to $2,000 for interviews :  http://thesunmagazine.org/about/submission_guidelines/writing
Transitionsabroad.com wide range of travel topics and other content. Atricle lengths 800 – 2,000 words, pay is $50.00 – $150.00 :  http://www.transitionsabroad.com/information/writers/writers.shtml#payment_for_article
Upwork freelance site a lot of opportunities : https://www.upwork.com/
Viator Travel Blog 1000 – 2000- words $100.00- $150.00 per article :  http://travelblog.viator.com/contact-viator/write-for-us/
Wealthy Web Writer http://www.wealthywebwriter.com/write-for-us/
Wow! Women On Writing wrtie a Feature article of 3,000 words make $150.00 : http://www.wow-womenonwriting.com/
Summary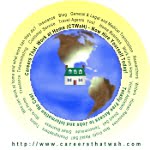 Service Type
Blogger
Area
Worldwide, Varied
Description
Blogger related employment from home of a variety of experience levels from Beginner to Expert. Many top Companies to choose from. Global job market possibilities with some listings.
URL