On This page you will find Co-Employment Work at Home Jobs and related content. Many will let you work Co-Employment jobs remotely from home. You can have virtually no commute time as you stay at home. Co-Employment Home office work is rapidly booming and I have listed many of the top companies and resources for you to gain employment. If you do not find a job opportunity through this page, be sure to check some other categories that are related, or the larger companies, as they hire in many different departments and categories and I have to avoid double listing a lot of them for SEO and space reasons.
Do not pay to apply for work to anyone. There are plenty of opportunities to work from home in Co-Employment without paying any initial hiring fee. You may though have to pay for a background check though and some require even a credit check. I have plenty of other areas on the website you can use to find Co-Employment work from anywhere type, work from home jobs. Try some of the following pages and enter Co-Employment in a search like the Work From Home Job Boards page listed as a subpage of the Job Boards main page. The search engines there are specialized in finding Work at Home jobs or remote work. The Job Boards page is also good for searches with keywords in your favorite search engine. I also have a page of top Freelance sites that you can use for you searching.
I have other good places to search for remote anywhere type jobs such as the companies listed on the Global Jobs & Global Jobs Pg. 2 and then Worldwide and Worldwide Pg. 2. Many of them employ in the USA too or are USA based. Good luck in your job search and be sure to check out the job categories of you skill area listed on other parts of this site as the whole site is designed to give you the opportunity to work from you own home and many employ persons from remote or anywhere, virtual locations.
American Staffing Association Co Employment : http://www.americanstaffing.net/products/coemployment.cfm
AQUENT  MANAGING CO-EMPLOYMENT RISK WHEN USING A STAFFING AGENCY : http://aquent.com/blog/managing-co-employment-risk-when-using-a-staffing-agency
Co Working Google Group : http://groups.google.com/group/coworking
Employer Services Assurance Corporation Find a PEO by State : http://www.accessesac.org/business/find-a-peo-by-state
Insperity : http://www.insperity.com/resources/
National Association of Professional Employer Organizations Co Employers article : http://www.napeo.org
Oasis Outsourcing is one of the nation's largest Professional Employer Organizations (PEO) providing Human Resources, Employee Benefits, Payroll, and Risk Management services on an outsourced basis  :  http://www.oasisadvantage.com
PEO.COM  is the number one source for locating a Professional Employer Organization (PEO) for your company http://www.peo.com
P.E.O International Projects and Philanthropies – The P.E.O. Sisterhood maintains six educational projects in the form of grants, scholarships and loans as well as the stewardship of Cottey College :  http://www.peointernational.org/peo-projectsphilanthropies
Randstad Staffin :  http://www.randstadusa.com/
The National Association of Professional Employer Organizations (NAPEO) is the largest trade association for professional employer organizations (PEOs) nationwide : http://www.napeo.org/
Wiki CoWorking Directory is a directory of coworking spaces around the world, divided into subsections to help you find what you are looking for. You can also try searching by city, country, or space name using the search bar at the upper right hand side of the wiki : http://wiki.coworking.com/w/page/29303049/Directory
Summary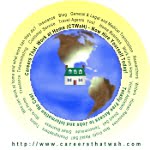 Service Type
Co-Employment
Area
Worldwide, Varied
Description
Co-Employment related jobs and information.
URL