On This page you will find Contracting Work at Home Jobs and related content. Many will let you work Contracting jobs remotely from home. You can have virtually no commute time as you stay at home. Contracting Home office work is rapidly booming and I have listed many of the top companies and resources for you to gain employment. If you do not find a job opportunity through this page, be sure to check some other categories that are related, or the larger companies, as they hire in many different departments and categories and I have to avoid double listing a lot of them for SEO and space reasons.
Do not pay to apply for work to anyone. There are plenty of opportunities to work from home in Contracting without paying any initial hiring fee. You may though have to pay for a background check though and some require even a credit check. I have plenty of other areas on the website you can use to find Contracting work from anywhere type, work from home jobs. Try some of the following pages and enter Contracting in a search like the Work From Home Job Boards page listed as a subpage of the Job Boards main page. The search engines there are specialized in finding Work at Home jobs or remote work. The Job Boards page is also good for searches with keywords in your favorite search engine. I also have a page of top Freelance sites that you can use for you searching.
I have other good places to search for remote anywhere type jobs such as the companies listed on the Global Jobs & Global Jobs Pg. 2 and then Worldwide and Worldwide Pg. 2. Many of them employ in the USA too or are USA based. Good luck in your job search and be sure to check out the job categories of you skill area listed on other parts of this site as the whole site is designed to give you the opportunity to work from you own home and many employ persons from remote or anywhere, virtual locations.

ACD Direct : Become an Agent: http://www.acddirect.com
Blooms Today Work at Home Sales Agent work. Check the bottom right hand site of the main page for the link to more information  : https://www.bloomstoday.com
Brighten Communications gives you the opportunity to work whatever hours you want from 8 a.m. east coast time through 5 p.m. west coast time, Monday through Friday.Business-to-business telemarketing company specializing in the outsourcing of lead generation. Looking for callers with previous telemarketing and cold calling experience : http://brightenemployment.com/CallerInfo.aspx 
ChaCha Guides must be 18+ years old, fluent in English, and have a U.S. mailing address. Guides love researching online and have excellent writing skills. Work as and Independent Contractor ( Guide ) from your Home : http://becomeaguide.chacha.com/
ContractWorld.jobs USA and Canada the unique website that links you to the world of work-at-home customer service jobs. Here's where you can start a whole new way of working : http://www.contractxchange.com
Jobble : http://www.jobble.net/index.php
LiveOps Independent Contractors work from home in one of the following areas, Inbound Sales, Insurance Sales, Insurance Claims, Healthcare, or Customer Support : http://join.liveops.com/
MBO Partners :http://www.mbopartners.com/
The Contract Employee's Handbook is a veritable gold mine of information that can help you:  http://www.cehandbook.com/
VoiceLog is looking for English, Spanish or bi-lingual independent contractor live operators with flexible hours.Work at home as an independent contractor during the hours of 8am EST to midnight EST Monday-Friday and every other weekend. You can choose to work shifts of 2, 3, 4, 5, or 6 hours : http://www.bsgclearing.com/
Summary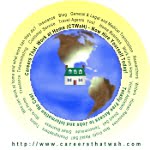 Service Type
Contracting
Area
Worldwide, Varied
Description
Contractor related jobs and information.
URL