On This page you will find Australia Work at Home Jobs and related content. Many will let you work Australia jobs remotely from home. You can have virtually no commute time as you stay at home. Australia Home office work is rapidly booming and I have listed many of the top companies and resources for you to gain employment. If you do not find a job opportunity through this page, be sure to check some other categories that are related, or the larger companies, as they hire in many different departments and categories and I have to avoid double listing a lot of them for SEO and space reasons.
Do not pay to apply for work to anyone. There are plenty of opportunities to work from home in Australia without paying any initial hiring fee. You may though have to pay for a background check though and some require even a credit check. I have plenty of other areas on the website you can use to find Australia work from anywhere type, work from home jobs. Try some of the following pages and enter Australia in a search like the Work From Home Job Boards page listed as a subpage of the Job Boards main page. The search engines there are specialized in finding Work at Home jobs or remote work. The Job Boards page is also good for searches with keywords in your favorite search engine. I also have a page of top Freelance sites that you can use for you searching.
I have other good places to search for remote anywhere type jobs such as the companies listed on the Global Jobs & Global Jobs Pg. 2 and then  Worldwide and Worldwide Pg. 2. Many of them employ in the USA too or are USA based. Good luck in your job search and be sure to check out the job categories of you skill area listed on other parts of this site as the whole site is designed to give you the opportunity to work from you own home and many employ persons from remote or anywhere, virtual locations.
Become Our close relationship with leading advertising, design and digital agencies and in-house studios means that you'll get the opportunity to get out there and experience a variety of environments. Joining Become's network means you'll have the chance to really flex your freelance muscle :  http://becomerecruitment.com/au/candidates
Go Tours Travel Become a Travel Consultant : http://www.gotours.com.au/join-us/
mylearningspace lists Australian only jobs in Technical and one as a Consultant all work remotely :  http://www.mylearningspace.com.au/jobs/
OneClass Various mentor positions and IT type jobs : https://oneclass.com/jobs
virtual COWORKER Job Openings : http://www.virtualcoworker.com/job-openings
whichfranchise australia Work from home franchises for sale in Australia :  http://www.whichfranchise.net.au/index.cfm?event=category&categoryId=41
WWOOFing gives you the opportunity to work on Australian Organic Farms, exchanging 4 – 6 hours work per day for your meals and accommodation, usually in the family home : http://www.wwoof.com.au
Australia Job Boards
adzuna : https://www.adzuna.com.au
ChristianJobs.com.au : http://www.jobs4christians.com
"cracker" Home Based and other jobs : http://australia.cracker.com.au/MiscJobs/?keyword=Home%20business
Gumtree : http://www.gumtree.com.au
jobsDB.com : http://au.jobsdb.com/au
Mitula Home Based jobs : http://job.mitula.com.au/searchJ/q-home-based-australia
Splashfind (not a job board) List 100 job boards mostly Australia Based :  http://www.splashfind.com/au/Top_100_Australian_Job_Websites.html
The Australian Public Service (APS) is the place to realise your potential : https://www.apsjobs.gov.au
Transcription
Digitype Australasia We are currently looking to add to our medico-legal and market research typing teams :  http://www.digitypeaustralasia.com.au/Subcontractors/
NTS Transcriptions The equivalent of at least five years full time experience in medical transcription/audio typing within Australia/NZ/US and UK : http://www.ntstranscriptions.com.au/employment.html
OUTSCRIBE seeks academic Transcriptionist : https://www.outscribetranscription.com.au/About-Us/Career-Opportunities
OzeScribe Minimum of 3 years working experience in Medical Transcription :  http://www.ozescribe.com.au/careers.php
PACIFIC TRANSCRIPTION Research, Medical and Radiology :  http://www.pacifictranscription.com.au/typist-careers.php
SmartDocs seeking audio typist with a minimum of six months' experience including transcribing a variety of voices, accents and work types : http://www.smartdocstranscriptionservices.com.au/work-for-us.html
syberscribe.com.au is currently seeking suitably experienced medical transcription staff to join our team as home based independent contractors : http://www.syberscribe.com.au/careers.php
The Transcription People Only transcribers with experience transcribing from digital files will be hired. Please indicate your previous transcription experience, your current WPM, and your current employment situation. No beginners, no students. Applicants must have an excellent command of the English language with typing speeds of not less than 80 w.p.m : http://www.thetranscriptionpeople.com.au/join-our-team/
Transcript Divas Looking for a Medical Transcription Job or a Legal Transcription Job or maybe you just like to walk around in your dressing gown, make outlandish cups of coffee and dance to Elton John, and maybe just happen to be a great transcriptionist : http://transcriptdivas.com.au/jobs/
VOBA provides transcription services to a number of market sectors. To cover ad hoc workload peaks we would be delighted to hear from professional, experienced, self-employed freelance data inputters and transcriptionists based in the Wigan area or overseas. Please note, all freelancers must have English as their first language :  http://www.voba.co.uk/careers.htm
Word-ism is often on the lookout for experienced contract transcription typists :  http://www.wordism.com.au/contracting.html
Summary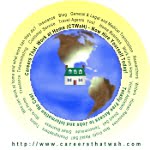 Service Type
Australia
Area
Australia
Description
Australia has work at home jobs that employ you from the comfort of your own home. Also list job boards for Australia searching, companies that employ home based and related content.
URL