On This page you will find Global Language Teaching Work at Home Jobs and related content. Many will let you work Global Language Teaching jobs remotely from home. You can have virtually no commute time as you stay at home. Global Language Teaching Home office work is rapidly booming and I have listed many of the top companies and resources for you to gain employment. If you do not find a job opportunity through this page, be sure to check some other categories that are related, or the larger companies, as they hire in many different departments and categories and I have to avoid double listing a lot of them for SEO and space reasons.
Do not pay to apply for work to anyone. There are plenty of opportunities to work from home in Global Language Teaching without paying any initial hiring fee. You may though have to pay for a background check though and some require even a credit check. I have plenty of other areas on the website you can use to find Global Language Teaching work from anywhere type, work from home jobs. Try some of the following pages and enter Global Language Teaching in a search like the Work From Home Job Boards page listed as a subpage of the Job Boards main page. The search engines there are specialized in finding Work at Home jobs or remote work. The Job Boards page is also good for searches with keywords in your favorite search engine. I also have a page of top Freelance sites that you can use for you searching.
I have other good places to search for remote anywhere type jobs such as the companies listed on the Global Jobs & Global Jobs Pg. 2 and then  Worldwide and Worldwide Pg. 2. Many of them employ in the USA too or are USA based. Good luck in your job search and be sure to check out the job categories of you skill area listed on other parts of this site as the whole site is designed to give you the opportunity to work from you own home and many employ persons from remote or anywhere, virtual locations.
Many of Companies for Global Language Teaching seek English as a native language. There are opportunities here for Americans and I have a USA Tutoring Language page that is listed under Education for the USA. Here I have listed them by the country they exist in or by the the audience they seek students and teachers from.
1to1  PROGRESS a minimum of one year of experience in language training for adults. A certification such as CELTA, DELTA, TEFL, DCL. Languages taught: English, French (FLE), Italian, Spanish, German, Portuguese, Dutch. ;  http://1to1progress.com/en/recruitment/
Berlitz Language Centers employ language instructors and administrative staff that help people communicate across borders. We teach people to speak new languages, and we help businesses succeed in working with people from other cultures. Berlitz has over 50 locations throughout the United States and  over 550 locations in 70 countries : http://www.berlitz.us/careers/
Cambly Join the global community of Cambly Tutors. Get Paid to video chat with English students from around the world  https://www.cambly.com/en/tutors?lang=en
ELINET Teach English or French. If you are a certified ESL instructor or a graduate with a degree in English or French, and you are a native speaker of English or French : http://www.elinet.com/register/tutors.php
EnglishKey Must be a native English speaker with an ability to speak slowly and clearly. Applicants do not need to know a second language to teach. However, preference will be given to those applicants that – can speak Spanish or Portuguese. Applicants do not need to have teaching experience, but preference will be given to ESL/English/other teachers or corporate trainers : https://englishkey.recruiterbox.com/jobs/fk0p9o
ESL Employment The ESL / EFL Job and Employment Resource site : http://www.eslemployment.com/
FindMyFavouriteTeacher.com If you are a qualified freelance private language teacher, tutor, translator and/or interpreter and you are passionate about helping people who wish to learn your native language and its culture, FindMyFavouriteTeacher.com is the place for you! http://www.findmyfavouriteteacher.com/teachers-home.php?lang_id=en
Fleet Tutors  is a national tutoring service, and has qualified tutors who can come to your home not just in London but all over the UK. We also have tutors who can provide Live Online Tuition anywhere in the world :  http://www.fleet-tutors.co.uk/locations.aspx
Globallingos's mission is to empower people all over the world to become fluent in a foreign language :  https://globallingos.com
goFLUENT On-demand Distance Business English Training that combines eLearning, eWriting and Live Coaching International locations : http://www.gofluent.com/
gymlish Online English lessons : https://www.gymglish.com/en/
italki At italki, you can find the best online language teachers from around the world. italki is the world leader in online language education with over 1.5 million students and 2000+ teachers of 100 languages :  http://blog.italki.com/
iTutorGroup teach English or Chinese as a second language over the internet : http://recruit.tutorabc.com/program/applynow.asp
Kampus are university educated and a native English speaker. Have an ESL teaching qualification. Have at least 3 years ESL teaching experience with adults : http://www.kampusworld.net/teaching_with_kampus
LearnLight Our international team of professionals is comprised of 500+ immensely talented people who are based in 52 countries and who speak 25 languages among them. We believe that diversity is our strength as it empowers our organization with a vast variety of backgrounds, experiences, and talents.  Foreign language teaching qualification (i.e. TEFL, CELTA, TESOL, FLE, DAEFLE, DELE, ELE, DaF, DITALS, EPE) A minimum of two years' language teaching experience Proficiency in language taught:  http://www.learnlight.com/careers/
LINGUA AIRLINE Online English School based in and mostly for Russian Students : http://www.english-and-skype.ru/en/jobs/
Linguist Finder– translations and Interpreting, and tutors. All language translations worldwide!
LIVE LINGUA Be a native speaker of the language you would like to teach. Have at least 2 years of experience teaching languages to foreigners. Have a university degree. Have access to a good computer with both a microphone and a camera, along with a reliable internet connection : https://www.livelingua.com/jobs.php
LOIENGLISH : http://www.skypeenglishclasses.com
open english Native English ESL Professionals : https://www.openenglish.com/en/careers/teachers/
OPENLANGUAGES Teach a language online. Anytime. Anywhere : http://openlanguages.com/for-teachers
Pearson English : http://www.globalenglish.com/company/careers/openings
Preply helps you find private tutors at affordable prices. The most advanced platform for finding private tutors in your city or by Skype : https://preply.com
SE StricklyEnglish Preference given to Masters Degree in TESOL, English Literature, Linguistics, or Education but is not absolutely required. Teaching ESL (minimum 3 years) and more at :  http://www.strictlyenglishusa.com/employment-opportunities/
SkimaTalk Make your profile and pass their test to work online from anywhere : https://www.skimatalk.com
SKYPE ENGLISH CLASS NOW We look for teachers like those currently on the team with international teaching experience and an advanced degree. Other exceptional candidates may apply :  http://www.skypeenglishclassnow.com
TalktoCanada looks for all kind of staff to help support its global operations :  http://www.talktocanada.com/careers
Tandem Teaching with Tandem is easy – share your language expertise with learners from all over the world. All you need is a Tandem app and strong internet connection. We take the pain of exchanging contacts and navigating through payment systems for you by offering a comprehensive mobile platform for flexible and convenient teaching : http://www.tandem.net/tutors-signup/
Tute has been very successful working with hundreds of schools across the UK and now we want to bring what we have learnt about online teaching to the after school tutoring market : http://www.tute.com/work-for-tute/
TutorABC is committed to offering an unparalleled online ESL learning experience to serious English learners around the world :  http://recruit.tutorabc.com/program/index.asp
TutorVista has a diverse and highly educated tutor base of over 2000 teachers spanning India, United States, UK, Australia, China and Southeast Asia for imparting world-class quality service :  http://www.tutorvista.com/corporate.php
Verbal Planet Teach Lanuages Worldwide : http://www.verbalplanet.com/tutorhome.asp
European Union
Inglesissimo Spain We are always in need of certified English teachers to meet our ever growing number of students. You would be paid 10 Euros per hour ( 55 minutes ) for online video conference classes. There is no limit to the number of classes you can take. To register as a teacher on inglesissimo.com simply follow the following link Teacher registration  : http://www.inglesissimo.com/en/faq#t53n287
Learnissimo In order to become a Learnissimo tutor you must : Have a language teaching qualification/diploma, Have a minimum of two years experience teaching languages in either a group or 1-to-1 environment and either face to face or via the internet, Be a native speaker of the language you wish to teach,  Have a good level of English ; https://www.learnissimo.com
Lingoda is one of the leading online language schools. Teachers and students from all over the world come together to teach and learn with us. Language lessons are held online through virtual classrooms and Skype. You can see, hear and interact with each other – like in a traditional language school, just online :  https://www.lingoda.com/jobs
MyngleFace-to-face online language lessons for business professionals http://www.myngle.com
North America 
twosigmas Teaching 1-on-1 online English language classes with engaging content to young learners in China
Courses are based on American elementary school curriculums. Native English speaking ability with neutral North American accent.  Experience working with children between the ages of 5-12. ESL teaching experience OR a current teaching certification. Bachelor's degree in a relevant field (ex. Education, Linguistics, Languages and more : https://twosigmas.com/jobs
INTERNATIONAL CONNECTION LANGUAGE ESL : http://www.ilconnection.com
open english is in Spanish so I assume they teach English specifically to Hispanics : http://www.openenglish.com
China
ENLAI Moving to China currently does not suit you, but you would still like to use your expertise and passion to support our Chinese students in their development to become a global citizen? http://www.enlaiedu.com/online-tutoring/
HiKnow.com : http://jobs.hiknow.com/teachers/index.jsp
VIPKID is very strict on candidates' education level and requires candidates to have at least a Bachelor's degree. Even though our platform enables remote work, it is only stable in a few parts of the world. As of now, we can only work with teachers who are located in the USA (including Hawaii and Alaska), Canada, Mexico, UK, Germany, Italy, Spain, Costa Rica, Dominican Republic, East and Southeast Asia : http://t.vipkid.com.cn
Talk 915 English tutor program. teach from anywhere : http://www.talk915tutor.com
India
EnglishLeap Leap Learning Solutions is a pioneer in the promotion of fluency in the English language across a range of vernacular languages in India. In a relatively short span of time EnglishLeap.com has become one of the largest website for learning English and has helped many to improve their fluency in spoken and written English. They are looking hire people who want to create a big impact by working on the most impactful language learning programs. We like to work with people who have the ability to think out of the box and wear multiple hats :  http://www.englishleap.com/careers
Japan
BT Best Teacher Revolutionary Online English Tutorial Company in Japan work from anywhere :  http://www.areyoubt.com
CENA ACADEMY Nationality required American. Bachelor or Master's Degree TESOL/TESL or Teaching Credential and Experience in English : http://cena-academy.com/guide/recruit.htm
ecommunication A minimum of 2 years ESL experience. Business experience and experience teaching business English is essential Bright Personality, Punctual, Responsible TOEFL, IELTS, Eiken, TOEIC test specialist teachers are welcome Can provide approximately 20 hours availability a week (from your home) * Able to follow a set schedule strictly as compromised is a MUST Current teachers may also apply :  http://www.myecom.net/teachers/careers/online_english_teacher/
eigox Online English Tutors wanted. American, British, Canadian, Australians, and New Zealanders :  https://eigox.jp/info_recruit/
Philippines
Bizmates based in Japan but hires Filipinos. Job Responsibilities, To teach Business English to Japanese professionals using the Bizmates methodology. To guide Japanese professionals in their business communications concerns : http://www.bizmates.ph
Learn talk If you are fluent in English, a university graduate, and enjoy communicating with people from different countries and cultures, wed love to hear from you. Apply by creating a teacher account :  http://learntalk.org/en/about
Russia
LINGUA AIRLINE Online English School based in and mostly for Russian Students : http://www.english-and-skype.ru/en/jobs/
skyeng : https://en.skyeng.ru
UK
Barons English is located in the UK and was established to provide British-style tutoring to students from Far East Asia through online lessons : http://www.teacher-barons.co.uk/#!our-school/c1bte
 blt bespoke languages tuition™ : http://www.bespokelanguagestuition.com
English Skype classroom : http://www.englishskypeclassroom.com
Fleet Tutors  is a national tutoring service, and has qualified tutors who can come to your home not just in London but all over the UK. We also have tutors who can provide Live Online Tuition anywhere in the world :  http://www.fleet-tutors.co.uk/locations.aspx
FirstTutors UNITED KINGDOM Make you Free Profile to tutor : https://www.firsttutors.com/uk/tutor-faq.php
Fluentify Help students from all around the world become fluent in a foreign language and get them to reach their goals : https://www.fluentify.com/becometut
Lingualearn employs a variety of language professionals, mainly on a freelance basis:tutors, translators, interpreters, language consultants, proof-readers, etc.  As we are often asked by students about these activities as possible careers, we have outlined below some of the main qualities we look for :  http://www.lingualearn.co.uk/professionals/careers.htm
Tute has been very successful working with hundreds of schools across the UK and now we want to bring what we have learnt about online teaching to the after school tutoring market : http://www.tute.com/work-for-tute/
Summary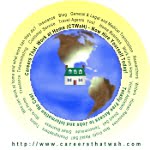 Service Type
Global Language Teaching
Area
Worldwide, Varied
Description
Global Language Teaching lists many opportunities to teach or tutor from home using online platforms for a variety of language teaching sessions. Worldwide locations to teach from anywhere.
URL