Do not pay to apply for work to anyone. There are a few opportunities to work from home in Latin America Countries without paying any initial hiring fee. You may though have to pay for a background check though and some require even a credit check. I have plenty of other areas on the website you can use to find Latin America Countries work from anywhere type, work from home jobs. Try some of the following pages and enter Latin America Countries in a search like the Work From Home Job Boards page listed as a subpage of the Job Boards main page. The search engines there are specialized in finding Work at Home jobs or remote work. The Job Boards page is also good for searches with keywords in your favorite search engine. I also have a page of top Freelance sites that you can use for you searching.
I have other good places to search for remote anywhere type jobs such as the companies listed on the Global Jobs & Global Jobs Pg. 2 and then  Worldwide and Worldwide Pg. 2. Good luck in your job search and be sure to check out the job categories of you skill area listed on other parts of this site as the whole site is designed to give you the opportunity to work from you own home and many employ persons from remote or anywhere, virtual locations.
Infosys has various job opportunities to include work from home type employment in Latin American countries at times : https://www.infosys.com
Pathable has openings for Latin American workers occasionally to work virtually :  https://pathable.com/careers/
Most of these job boards search Let you pick your country in Latin America and are based in Latin American countries.
Bumeran Mexico : http://www.bumeran.com.mx/
Buscojobs  : http://www.buscojobs.com/
CARIBBEANJOBS.COM : http://www.caribbeanjobs.com/
CaribbeanJobsOnline.com : http://www.caribbeanjobsonline.com/
CompuTrabajo : http://www.computrabajo.com/
iHispano : http://www.ihispano.com/
jobomas.com : http://www.jobomas.com/
Jobtome searched with keyword telecommute produces good results : Click Telecommute Mexico
Laborum : http://www.laborum.cl/
Latin Top Jobs : http://www.latintopjobs.com
portaldelemplo : https://empleo.gob.mx/
SGF Global : http://www.sgfglobal.com/
trabajofreelance : http://www.trabajofreelance.com/
trabajos.com : https://www.trabajos.com/
WORKANA Turn your ideas into reality with the help of the best freelancers in Latin America :  https://www.workana.com
ZonaJobs : http://www.zonajobs.com/
Summary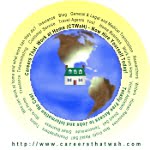 Service Type
Latin America jobs
Area
Latin America
Description
Latin America Job Boards
URL