On This page you will find Philippines Work at Home Jobs and related content. Many will let you work Philippines jobs remotely from home. You can have virtually no commute time as you stay at home. Philippines Home office work is rapidly booming and I have listed many of the top companies and resources for you to gain employment. If you do not find a job opportunity through this page, be sure to check some other categories that are related, or the larger companies, as they hire in many different departments and categories and I have to avoid double listing a lot of them for SEO and space reasons.
Do not pay to apply for work to anyone. There are plenty of opportunities to work from home in Philippines without paying any initial hiring fee. You may though have to pay for a background check though and some require even a credit check. I have plenty of other areas on the website you can use to find Philippines work from anywhere type, work from home jobs. Try some of the following pages and enter Philippines in a search like the Work From Home Job Boards page listed as a subpage of the Job Boards main page. The search engines there are specialized in finding Work at Home jobs or remote work. The Job Boards page is also good for searches with keywords in your favorite search engine. I also have a page of top Freelance sites that you can use for you searching.
I have other good places to search for remote anywhere type jobs such as the companies listed on the Global Jobs & Global Jobs Pg. 2 and then  Worldwide and Worldwide Pg. 2. Many of them employ in the USA too or are USA based. Good luck in your job search and be sure to check out the job categories of you skill area listed on other parts of this site as the whole site is designed to give you the opportunity to work from you own home and many employ persons from remote or anywhere, virtual locations.
51Talk TEACH LEARN EARN The No.1 online English platform in China and the fastest growing online English Language Teaching (ELT) platform in the Philippines : http://www.51talk.com/ph/landing.php
542 542 kgb kgb Philippines Special Agents – Work @ Home – The Mission: To research and respond to 2-way text inquiries quickly and accurately. Special Agents combine ingenuity with research skills to solve real problems for real people every day. Some questions require a serious answer, others require a sense of humor, and some require both; http://542542.com/current_positions
Acusis Philippines is the #1 provider of Home-Based Medical Transcription careers in Philippines :  http://www.acusisphilippines.com/index.html
BIGOUTSOURCE  Online English Teacher. The English Teacher will be teaching Korean/Chinese/Japanese
English language online.  College degree holder of any course or at least 2nd year college, more :  http://www.bigoutsource.com/about/careers/online-english-teacher/
Bizmates Philippines, Inc. No.1 ONLINE BUSINESS ENGLISH SCHOOL in Japan Hiring Home-Based English Trainers :  http://www.bizmates.ph
E-Dictate's IT Solution Pvt. Limited is a pioneer in home-based transcription with a production center in Pune. The office in Pune is the nerve center that supports over 1,000 medical language specialists (or transcriptionists) and Home Based Associates (HBAs) in India, Philippines and USA : http://www.edictateindia.com/
Essays.ph Hiring Filipino Freelance Writers :  http://essays.ph
HCL Technologies caters to a wide range of industries to name a few – aerospace & defense, automotive, financial services, consumer electronics, manufacturing, government, life sciences and healthcare, retail & consumer, telecom, energy and utilities, industrial manufacturing, semiconductors etc. : http://www.hcltech.com/careers/global/what-we-do
Nuffnang is the World's Leading Blog Advertising Community. We are dedicated to building strong relationships between the bloggers in our community and brands seeking relevant publishers with strong followings to engage with : http://www.nuffnang.com
Online Job Portal This is a great opportunity for stay-at-home moms, working students or even employed individuals who are looking for an additional income stream. You will be asked to listen to audios or watch videos and type whatever you hear from the audios or videos into MS Word : http://onlinejobsportal.com.ph
Outsourcely Employers seeking to fill thousands of full time & part time remote job positions :  https://www.outsourcely.com/remoteworker
PHILIPPINE DAILY ENQUIRER JOB Market ONLINE It can take a minimum of 2 years to achieve mastery. If you get hired, the position will be apprenticeship and we will only consider you as fully part of our team until you have proven that you can learn how to be one. The salary which is minimum of $2 per hour will be the same and at each level of demonstrated improvement you will get an appraisal (salary increase) :  https://www.jobmarketonline.com/job/txtmequick/work-home-jobs-philippines
RareJob With the largest number of students, RareJob is the top online English school in Japan. For almost eight years, we have already provided more than 10,000,000 lessons and has helped more than 10,000 Filipino tutors.  Work From Home. You don't need to brave the rush hour and hectic everyday commute. You can work at the comfort of your own home : https://www.rarejob.com.ph
VIRTUAL staff find.ph There is NO sign up fee, no charges whatsoever! http://www.virtualstafffinder.ph/faq/
Writers.ph gives writers the opportunity of earning as much as $30/page. Writers.ph recognizes the exceptional work of its writers and gives them regular incentives as a way of appreciation. Writers.ph never runs out of writing assignments of different subjects and levels of proficiency for its writer : http://www.writers.ph/researchfaq.php#q4
Philippines Specific  Job Boards
BestJobs Try Work From home as a key word or Online : http://www.bestjobs.ph/jobs/?q=Work%20From%20Home
BPO CAREERHUB searching with keyword of Online produces jobs that can be done, possibly from home – Click Here 
Easy Outsource use work at home as a keyword : http://www.easyoutsource.com/jobseekers/jobsearch
HOME BASED JOBS PHILIPPINES HELPING PEOPLE FIND HOME BASED JOBS This website is about helping Filipinos find home based jobs : http://www.homebasedjobsphilippines.net
iTrabajo Online as a keyword produces some results that possibly could be done from home :  http://itrabaho.com/jobs/all/?q=online
JobdDB : http://ph.jobsdb.com/ph
JOBFINDERPH.COM  Home Based Job listings in the Philippine
jobrapido good results with online as the keyword : http://ph.jobrapido.com/?w=online
JobStreet.com No. 1 Jobsite in the Philippines : http://www.jobstreet.com.ph/en/job-search/search/home-based-jobs/
monster is a very powerful jobs search engine. Search with keywords like Work from Home or Virutal and other words to get a home based job : http://www.monster.com.ph
OnlineJobs the largest online marketplace for finding and hiring Filipino virtual assistants and employees : http://www.onlinejobs.ph/workers
Outsourced looking for work? Start your search here : http://outsourced.ph/jobs/
PHILJOBNET searching with Online as a keyword gets a few online jobs :  http://philjobnet.gov.ph/global-search#
Recruit.net : http://philippines.recruit.net/
remote staff Work from home jobs for Filipinos! http://www.remotestaff.ph
Staff.com refer's to Online and remote job sites : https://staff.com/open_jobs
StartUpJobs Home based job listings with startups that let you work from anywhere :  http://ph.startupjobs.asia/ph/job/search?w=jobs&q=Home+based&l=Anywhere&t=any#searchResult
Tasks EveryDay : http://www.taskseveryday.com/?nl
UVOCORP online writing jobs in the Philippines : http://philippines.uvocorp.com
virtual COWORKER We bridge the opportunities from our global clients to the Filipino professionals : http://www.virtualcoworker.com.ph/faq#toggle-id-18
Philippines Virtual Assistant
5 STAR VAs We provide Filipino Virtual Assistants opportunities to work with international clients from Australia, UK, New Zealand, US and Canada. Our goal is to promote fair salaries for all our endorsed VAs'. We offer long term, full time and part time career options. You get to work from the comfort of your home and miss the daily commute. We shall always be here for you should you have any problems with your client or work :  http://5starvas.com/va-careers/
TaskBullet Familiarity with standard office programs like Microsoft Word, Outlook, Excel, Google Docs etc., Preferably a University Graduate. More details : https://www.taskbullet.com/job-openings/
Outsource Workers is an Australian based company that specialises in providing fully trained virtual assistants based in the Philippines for Australian Real Estate Agencies and Agents. As we look to expand our team, our company is offering knowledge-based virtual assistant jobs to highly motivated Filipinos who will meet our criteria : http://outsourceworkers.com.au/virtual-assistant-jobs/
somebody2hire ALL INDUSTRIES OUTSOURCE Our list of clientele include Internet Marketers, Real Estate Investors & Agents, Sales People, Customer Service Industry, Doctors.. : http://www.somebody2hire.com/jobs/
VA STAFFER VIRTUAL ASSISTANT JOBS Marketing assistant jobs available from home or our office in Makati City, Philippines.  Do you love helping people with travel arrangements and learning about new places all over the world? Are you proficient in English and looking to advance your career in a virtual world utilizing cloud technologies? If you enjoy learning cutting edge technologies, and challenging yourself, we have an exciting career working with Entrepreneurs with our marketing assistant jobs : http://vastaffer.com/virtual-assistant-jobs/
Virtual Assistant TALENT Would you like to work from home as a virtual assistant? We are a US-based virtual assistant business that specializes in placing virtual assistants with different employers/clients. Our clients are seeking a number of different types of virtual assistants to fill jobs such as: Social Media Marketers, Real Estate Investors Assistants, Real Estate Agent Assistants, Transcriptionists, Customer Service, Administrative or Personal Assistant, Sales Representative, and much more : https://virtualassistanttalent.com/careers/
Virtual Done Well is a fun and challenging place to work, so staff selection is careful and takes time. But if you do join our team, YOU'LL LOVE IT : http://www.virtualdonewell.com/careers/
Virtual Helper 247 provides a high level of personal support to the General Manager in the following areas including but not limited to: reference checking, maintaining and updating database, advertising, short listing of candidates, screening candidates, proof reading, documentation editing, and management coordination – See more at: http://virtualhelper247.com/jobs-available/#sthash.MFSpHI2m.07Nn0Ymz.dpuf
Virtual Staff Finder Seeking to employ long term :  http://www.virtualstafffinder.com/careers/
VIRTUAL VALLEY :  https://www.virtualvalley.io/index.php/Home/Jobs
YRA Your Remote Assistant Work as a Virtual Assistant for YRA. Skip that long daily commute to an office and work from : homehttps://yourremoteassistant.com/careers/
Philippines Related Content
BiZ3.0 38 Legit Filipino Work From Home Job Sites That Will Not Scam You :  https://biz30.timedoctor.com/38-legit-filipino-work-from-home-job-sites-that-will-not-scam-you/
Summary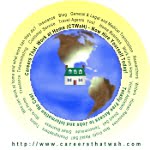 Service Type
Philippines
Area
Philippines
Description
Philippines work from home and related employment sites and Job Boards. Seek you next job from home.
URL