On This page you will find United Kingdom Work at Home Jobs and related content. Many will let you work United Kingdom jobs remotely from home. You can have virtually no commute time as you stay at home. United Kingdom Home office work is rapidly booming and I have listed many of the top companies and resources for you to gain employment. If you do not find a job opportunity through this page, be sure to check some other categories that are related, or the larger companies, as they hire in many different departments and categories and I have to avoid double listing a lot of them for SEO and space reasons.
Do not pay to apply for work to anyone. There are plenty of opportunities to work from home in United Kingdom without paying any initial hiring fee. You may though have to pay for a background check though and some require even a credit check. I have plenty of other areas on the website you can use to find United Kingdom work from anywhere type, work from home jobs. Try some of the following pages and enter United Kingdom in a search like the Work From Home Job Boards page listed as a subpage of the Job Boards main page. The search engines there are specialized in finding Work at Home jobs or remote work. The Job Boards page is also good for searches with keywords in your favorite search engine. I also have a page of top Freelance sites that you can use for you searching.
I have other good places to search for remote anywhere type jobs such as the companies listed on the Global Jobs & Global Jobs Pg. 2 and then  Worldwide and Worldwide Pg. 2. Many of them employ in the USA too or are USA based. Good luck in your job search and be sure to check out the job categories of you skill area listed on other parts of this site as the whole site is designed to give you the opportunity to work from you own home and many employ persons from remote or anywhere, virtual locations.
United Kingdom Travel 
Hays Travel We currently support two models in our homeworking division: 1). Personal Travel Consultants –
2) Telesales Homeworkers :  http://www.haystravel.org/Homeworking/recruitment.php
Home Working with PureDestinations.co.uk : http://www.travelhomeworkers.co.uk/
New Frontiers travel & hospitatility recruitment : http://www.newfrontiers.co.uk
Progressive Personnel Homeworking – Work from home in the travel industry : http://www.progressive-personnel.com/uk/travel-job-disciplines/homeworking/
Travel Counsellors UK is only open to residents of the UK. If new to the Travel Industry they offer Academy Training. To be hired directly, you have worked in one or more of the following areas; Travel agency, Travel agency owner, Tour operator, Home based travel agent. Other requirements :  http://recruitment.travelcounsellors.com/gb/opportunities/
Travel Job Search : http://www.traveljobsearch.com/homeworking-jobs
TRAVEL TRADE RECRUITMENT : http://www.traveltradejobs.com/home-working-jobs-in-travel
Travel Weekly Group Ltd : http://jobs.travelweekly.co.uk/jobs/homeworking/
VOYAGER TRAVEL DIRECT Homeworking Travel Consultants – The Options, Whether you want the freedom to concentrate on building your client-bank or the security of company generated sales leads, Voyager Travel Direct has a package for you; Telesales Travel Consultants, Personal Travel Consultants, Travel Agency Franchise :  http://www.homeworkingtraveljobs.co.uk/
United Kingdom Virtual Assistant 
AVirtual If you think you have what it takes to join our team of professional virtual assistants, please contact us https://avirtual.co.uk
Solo Virtual Solutions By harnessing a network of Virtual Customer Service Agents, we aim to deliver high quality customer service by taking advantage of innovative breakthroughs in telecommunications technology : http://www.solovirtualsolutions.co.uk/#!applynow/czpl
TayStone We are constantly on the look-out for experienced dedicated offshore VAs in the Philippines and on demand VAs from across the US, UK and Ireland. While we re-build our job specifications, if you have at least 5 years admin experience and a typing speed over 60 wpm, please send us your resume. https://www.taystonebpo.com/careers/
timeetc Fancy working from home? If you have a background as a personal assistant, executive assistant, secretary or admin assistant or you have your own Virtual Assistant business, we want to hear from you :  http://www.timeetc.com/be-a-virtual-assistant/
Virtalent is not an employer. If successful in your application you will be working with customers that we have introduced to you as a self-employed freelancer. You will be responsible for paying your own tax and National Insurance contributions : https://www.virtalent.com/apply/
VMG We hire a wide range of people (from freshers to senior experts) in a wide range of industries. We offer full time, part time and virtual assignments. Earn good incomes with flexible working hours. We hire based on experience, skill and performance : http://www.vmgbpo.com/join-our-team.html
VORTEX360 Whatever your skill-set, freelancing through Vortex 360 can deliver regular ongoing work – as much or as little as you are happy to do : http://vortex360.co.uk/freelance-with-vortex-360/
Worldwide101 If you have a strong professional background in administration, customer service, marketing, or project management, an interest in learning new skills, & a stable home-office environment we'd love to hear from you : https://worldwide101.com/jobs/
United Kingdom Writers 
About.com Those freelancers who are most successful writing for About.com are highly skilled, self-motivated, and experienced web content creators with a deep passion for their topic area and impeccable journalistic integrity : http://experts.about.com/
BBC has some writng Opportunites : http://www.bbc.co.uk/writersroom/opportunities
Cambridge Proofreading, LLC. : http://proofreading.org/about/careers-jobs
Content Master creates technical content for some of the largest and most innovative companies in the world. We are now looking for Associate Technical Writers to join our team. Do you have demonstrable knowledge and skills in at least one specific Microsoft technology, together with a general knowledge of Microsoft enterprise technologies? Desirable focus areas include, but are not limited to: Microsoft SQL Server and Microsoft Azure SQL Database, IT security (and other Trustworthy Computing areas like Reliability), and virtualization : http://www.contentmaster.com/work-with-us/associate-technical-writers/
Howopia We are looking for quality writers and experts to contribute guides on a wide range of topics. So if you are a writer who wants to earn some extra money, build up a portfolio of articles to help your career; or you are an expert in your particular field, and would like to impart that information with others, then Howopia is the place for you : http://howopia.co.uk/content/why-write-howopia
Nuffang For Bloggers A community full of opportunities to share, grow and collaborate :  http://uk.nuffnang.com/#for-bloggers
Textbroker If you want to make money writing, choose your own assignments and write on your own time from the comfort of your own home or from anywhere in the world, then Textbroker is the place for you. Textbroker has thousands of new orders each day for you to choose from, and the decision of how much or how little you want to write is entirely up to you : https://www.textbroker.co.uk/why-write-at-textbroker
United Kingdom Related Content
Counselling Directory The most effective way to promote your counselling or psychotherapy business : https://secure.counselling-directory.org.uk/join.html
The Centre for Entrepreneurs promotes the role of entrepreneurs in creating economic growth and social well-being. It is home to national enterprise campaign, StartUp Britain : http://centreforentrepreneurs.org
The School for Social Entrepreneurs (SSE) is a charity that supports people using entrepreneurial approaches to tackle complex social problems. Our vision is of a fair and equal society where the potential of all people is fully realised. SSE invests in individuals from all backgrounds who have practical ideas for change. We support people to start, sustain, and scale social enterprises, charities and community project
SSE continuously seeks funding from corporates, individuals and grant making trusts to fund our growing list of longer duration programmes. This enables social entrepreneurs to attend these courses for free or at least at a heavily reduced fee. This is the social side of the School for Social Entrepreneurs! For some of our more specialist courses and one-day workshops we charge participants; this is the enterprise side of the School for Social Entrepreneurs : https://www.the-sse.org
Summary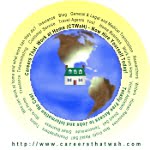 Service Type
United Kingdom
Area
UK, Varied
Description
United Kingdom Related employment from home of a variety of experience levels from Beginner to Expert. Many top Companies to choose from. Global job market possibilities with some listings.
URL