The Following Job Boards are specifically for Work From Home and usually use keywords like remote, online, anywhere or telecommute meaning you can do them from any location or with some a State, Province, City or Country might be specified.
DESIGN DEVELOP n SEO remote jobs in the following sectors, Accounts and Finance, Backend Developer, Engineering, Fullstack Developer, Frontend Developer, Health Care, Internet Marketing, IT Designer, Management, SMM Expert, SEO Specialist, Sales and Support, Virtual Assistant Writing. A lot of IT related jobs when I tried it with other sectors mixed in. Worldwide results :  http://www.designdevelopnseo.com
Flex Hour Jobs Select anywhere for location USA and Canada: http://www.flexhourjobs.com/
Full Stack Remote Jobs  Accounting, Banking, Customer Service, Customer Support, Design, Finance, Human Resources, Information Technology, Marketing, Project Manager, Sales, Hardware / Software :  http://fullstackremote.com
Genuine Jobs Your Telecommuting Headquarters USA and shows some jobs outside of USA :  http://www.genuinejobs.com/search_jobs.php
GROW MY TEAM Are you looking to work from home? We have incredible job opportunities with exciting SMEs and Startups located all over the world. We are always looking for new talent to join our global community :  http://www.growmyteam.com.au/job-seekers/
HEA-Employment.com USA :  http://www.hea-employment.com/
iHubbub.com features a wide variety of work from home jobs. These could be Home Based Jobs, flexible jobs working from home all the time or part of the time or temporary jobs and temporary contract jobs. It could also be Job Share and Term Time jobs. Whatever your type of home working job or whatever the reasons why you need to work at home, we should have something for you! USA and UK :  http://ihubbub.com/work-from-home
Jobspresso  Job Sectors DESIGNER, DEVELOPER, MARKETING, PROJECT MGMT, SALES, SUPPORT SYS, ADMIN TESTER, USA and Anywhere comes up frequently : https://jobspresso.co/
jobsRemotely Best place to find Remote Jobs and offer work remotely. Find or list jobs that are not restricted to a particular location. find skilled people in Programming, writing, graphic design, IT, sales and system administration, Anywhere : https://jobsremotely.com/
Learn 4 Good Work remotely from home/ online jobs, many different job categories to choose from.  IT jobs, online sales jobs in US, Canada, UK, Ireland, online international jobs in Europe for free. Shows worldwide selections for location. Job posting site for expat jobs & overseas teaching jobs for Americans :  http://www.learn4good.com/jobs/work/online-remote/
Outsourcely requires you to sign up and fill out your skill and background information then matchs you up to remote jobs matching your skills profile : https://www.outsourcely.com
Remote.co Appears to be USA mostly : https://remote.co/remote-jobs/
RemoteBase : https://remotebase.io
Remote Employment Use Remote Employment to find flexible home based jobs, Global :  http://www.remoteemployment.com/
Remote Workers Club have to sign up and make a profile that then matches you up to your skills :  https://betalist.com/startups/remote-workers-club
Remote OK REMOTE JOBS, WEB DEV, MOBILE DEV, DESIGN,  INFOSEC, NON-TECH, HIGHEST PAID, REMOTE STARTUPS, Worldwide : https://remoteok.io/
Remotive has company list to search and 7 categories to specify search, anywhere location : http://remotive.io/
Simple Telecommute simple-telecommute is a search engine for work at home, freelance, virtual and part time/contract jobs. We currently pull data from over 40+ websites and sources with hundreds of other resources as well. Worldwide results : http://www.simpletelecommute.com/
SKIPTHEDRIVE mostly USA results remote / telecommute jobs : http://www.skipthedrive.com
STARTUP JOBS remote wide range of job Types : https://angel.co/job-collections/remote?utm_source=home_lo_promo
startus many IT related jobs but other categories as well can search for and Internship, Remote or freelance and Full or Part-time as well as location specific. Worldwide https://www.startus.cc/jobs/remote-work
themuse wide range of anywhere jobs in a variety of employment sectors : https://www.themuse.com/jobs?job_location%5B%5D=Flexible%20%2F%20Remote&filter=true
We Work Remotely has some Customer Support, Marketing, Business Executive & Management, and Other jobs  Categories, appears to be Telecommute or anywhere : https://weworkremotely.com/
wfh.io is a remote jobs board. Anywhere results and some state or country specific: https://www.wfh.io/
Summary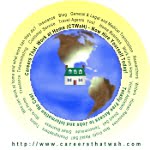 Service Type
Work From Home Job Boards
Area
Worldwide, Varied
Description
Work From Home Job Boards designed specifically to find you employment you can do in a variety of career sectors. Many different anywhere job opportunities worldwide.
URL