AAPO

in Australia and NZ
Angie's List Home Organization https://www.angieslist.com/research/home-organization/
Certified Professional Organizers Certification for Professional Organizers : http://certifiedprofessionalorganizers.org/
Clutterless.org Has alot of helpful links free. This is a select referral list of professional organizers nationwide. While we recommend professional organizers in California, Texas, Colorado, New York, and other states, it is a very select list of National Association of Professional Organizers (NAPO) and NSGCD members : http://clutterless.org
Faithful Organizers Christian : http://www.faithfulorganizers.com/
FindMyOrganizer.com Free Service find Professional Organizers : http://www.findmyorganizer.com
JOB MONKEY Professional Organizer Jobs : http://www.jobmonkey.com/uniquejobs/professional-organizer/
MAJOR ORGANIZERS Start a Career Organizing Homes A Day In the Life of A Liberator :  http://www.majormom.biz/careers/professional-organizers/
National Association of Professional Organizers USA : https://www.napo.net
Peace of Mind Organizing Are you interested in becoming a professional organizer? http://www.peaceofmindorganizing.com/blog/are-you-interested-in-becoming-a-professional-organizer
Pinterest Professional Organizers : https://www.pinterest.com/explore/professional-organizers/  and Professional Organizer Career Business Ideas : https://www.pinterest.com/saraped/professional-organizer-career-business-ideas/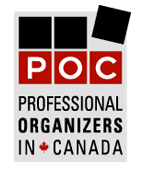 If you're a Professional Organizer in Canada, or thinking about becoming an organizer, POC is your one-stop online resource
POC for Canada
We offer training to our members, networking opportunities, industry news and events. Join POC today!
Professional Organizer Online Finds local Professional Organizers and resources :  http://professionalorganizersonline.com
Professional Organizers the Professional Organizer Training Academy is an online educational venue providing specialized training in the field of professional organizing : http://www.professional-organizers.com
Professional Organizers in Canada POC represents more than 500 members in more than 14 chapters across Canada. As a registered, national association representing professional organizers across the country, our mandate is to provide a supportive environment for our members to share ideas, network and exchange referrals. Ultimately, POC aims to provide credibility, community and connections : http://www.organizersincanada.com
Professional Organizers Online Professional Organizing for Your Home & Office Free finder service for USA : http://professionalorganizersonline.com/
The Institute for Challenging Disorganization offers publications (available for a fee) and fact sheets (free resources) that help professional organizers and related professionals help their clients who are challenged by chronic disorganization. They also offer publications and fact sheets designed to help individuals who are challenged by chronic disorganization : http://www.challengingdisorganization.org
The Professional Organiser Association Africa POAA actively develops and promotes the professional organizing industry throughout Africa : http://poaa.wordpress.com/  
The Professional Organizers Web Ring :http://www.organizerswebring.com/
TIME TO ORGANIZE become a professional organizer frequently ask questions :  http://www.timetoorganize.com/about/career-faqs/
Summary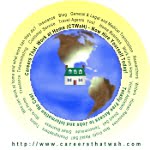 Service Type
Professional Organizer
Area
Worldwide, Varied
Description
Professional Organizer related information and resources.
URL