Create your own social network!
Make Sharing Easy 800,000 Sites Share with AddThis.
Accolo is the leading Cloud Recruiting™ solution, driven by our patented Cloud Recruiting™ Platform with embedded social network recruiting and job marketing campaign functionality. Our customers benefit from the industry's first and only 'Hiring Intelligence' Knowledgebase enabling a proven, data-driven approach to hire performance : http://www.accolo.com
Better Networker The Internet's #1Social Community for Home Business Owners :    http://www.betternetworker.com/members/careersthatwah
Bazaarvoice Content Analysts are responsible for screening and assessing user generated content for suitability based on established guidelines. The part-time position entails using web-based applications to read user generated content, and then make decisions about posting the content based upon a set of guidelines. Content analysts are the heart of Bazaarvoice, and ensure that quality, honest, authentic feedback make it to our clients' websites. This position is open to international language speakers, namely native Russian or Finnish speakers : http://www.bazaarvoice.com/
claim your fame taltopia.com Find Exposure. Our community is designed to discover, promote, critique, and enjoy creative talent. Build a fan club, book gigs, enter contests, and get the exposure you deserve :  http://www.taltopia.com
DeviantArt is the largest online social network for artists and art enthusiasts, and a platform for emerging and established artists to exhibit, promote, and share their works with an enthusiastic, art-centric community. We have over 38 million registered members and attract over 65 million unique visitors per month :  http://about.deviantart.com
Ecademy :  http://www.ecademy.com/user/patrickdowney
Facebook Careersthatwah : http://www.facebook.com/careersthatwah
Visit Home Based Business Network
Google+ :  https://plus.google.com
Hub Pages : http://hubpages.com/_qcu7429bhv8b/profile/pldowney50
Ladies Who Launch When you join Ladies Who Launch, you are immediately connected with others just like you who are looking for exposure to the community, advice and special opportunities that we reserve for members only. Members can private message other members and are immediately immersed in our reciprocity-based community. The sky's the limit when you reach out to others and open yourself up to the opportunities that are everywhere : http://www.ladieswholaunch.com
Ledface is a knowledge-discovering engine powered by crowdsourcing technology : http://feeds.feedburner.com/ledface
Check your username availability across over 350 different social media sites.
LinkedIn : https://www.linkedin.com
LiveWorld Moderation services to include any or all of the following duties as requested by LiveWorld, and according to the policies of the Company and its various clients: Sweeping of client content, which can include Facebook Wall posts and comments, message boards, chat boards, user groups, blog entries, videos, pictures, or audio files on either LiveWorld or client platform. These are part-time, work-at-home positions. More details at http://www.liveworld.com/about/jobs/moderator/
Meetup Locally with like minded Business people in about any field you can think of : http://www.meetup.com
myLot is an enormous discussion board, blogging community, questions and answers hub, social network and online hangout that pays you for your valuable contributions : http://www.mylot.com/
Pinbooster PINTEREST USERS
Get paid to pin. You have good taste. We like that. You have worked hard to gain followers, established yourself as an influential pinner and, let's face it, spent a whole lot of time pinning.
Pin on behalf of an advertiser and get paid to do it.
You decide what you post, who you work with and even how much you charge.
Always maintain creative control of your personal account.
Pitch Engine The Social PR Platform http://www.pitchengine.com/

Pinterest is a virtual pinboard. Pinterest allows you to organize and share all the beautiful things you find on the web. You can browse pinboards created by other people to discover new things and get inspiration from people who share your interests : http://pinterest.com/
Poolwo POOL THE WORLD : https://www.poolwo.com
RedGage provides users with various opportunities to monetize content. RedGage members make money from unique page views to their original content. Each user has a customized rate for each 1000 views. To start making money, add your content to RedGage and check your Account Section. Once you receive the minimum amount, you can withdraw your earnings with a RedGage Debit Card. Good luck making money on RedGage!RedGage includes photographs, blogs, videos, links, and documents : http://www.redgage.com
Ryze : http://www.ryze.com/index.php
StrictlyTalent is a network of on-line communities that matches quality people to great opportunity through the discovery of professional relationships : http://www.strictlytalent.com
Social Mention Search Top Social Network Sites Selection tools for specific sites :  http://www.socialmention.com/#
Spot.IM Your Community. Back In Your Hands We're on a mission to empower communities across the web : https://www.spot.im
STAGE 32 : https://www.stage32.com/welcome/21/
StumbleUpon Discover the best of the web, one click at a time : http://www.stumbleupon.com
Tessitura Network is comprised of more than 500 of the world's premiere arts and cultural organizations united by a common technology in order to achieve operational excellence. Our Network members include theatres, orchestras, performing arts centers, festivals, dance companies, opera companies, museums and university arts affiliated departments and venues. Company efforts are guided by a team of globally-located, highly-qualified industry professionals :  http://www.tessituranetwork.com/About.aspx
The Social Network of Care – This social networking platform is especially designed for the local and state social-services community. Veterans, older adults, kids at risk, behavioral-health consumers, residents working to make their communities healthier – all aspects of health and human-service interests are found here : http://networkofcare.org
Tumblr lets you effortlessly share anything. Post text, photos, quotes, links, music, and videos, from your browser, phone, desktop, email, or wherever you happen to be : https://www.tumblr.com
Tweet My Jobs Subscription for Job Alerts : http://www.tweetmyjobs.com/quicksubscribe
Twitter : https://twitter.com/careersthatwah
I'm promoting my VA practice in the SEO-supercharged Virtual Assistantville Directory http://bit.ly/iK51gI
WAZZUB is the first truly global community that pays us "the users", just for choosing WAZZUB. Pre-Launch and main project will be multilingual and global. Just the pre-registration is English only.  It is FREE to join WAZZUB and WAZZUB stays free forever. No hidden fees, no admin fees, nothing to sell or to buy : http://signup.wazzub.info/?lrRef=rYoVe
Wefollow Networking for more Twitter Followers : http://wefollow.com/
WomanOwned.com was founded in 1997 by Christina Blenk as a resource for other women business owners online. As a new business owner, Christina shared with her visitors the wisdom that she was learning through her own experiences.Through word of mouth, the site has grown to serve over 3.5 million women business owners from all around the world. We provide online business information and networking assistance as well as a number of resources for setting up / running / growing businesses. Our most outstanding feature is an online search engine of women business owners from every type of industry and from almost every country around the world! http://www.womanowned.com
Summary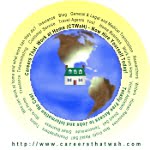 Service Type
Social Networking
Area
Worldwide, Varied
Description
Social Networking sites that are popular.
URL