On This page you will find Technology Writers Work at Home Jobs and related content. Many will let you work Technology Writers remotely from home. You can have virtually no commute time as you stay at home. Technology Writers Home office work is rapidly booming and I have listed many of the top companies and resources for you to gain employment. If you do not find a job opportunity through this page, be sure to check some other categories that are related, or the larger companies, as they hire in many different departments and categories and I have to avoid double listing a lot of them for SEO and space reasons.
Do not pay to apply for work to anyone. There are plenty of opportunities to work from home with Technology Writers without paying any initial hiring fee. You may though have to pay for a background check though and some require even a credit check. I have plenty of other areas on the website you can use to find Technology Writers work from anywhere type, work from home jobs. Try some of the following pages and enter Technology Writers in a search like the Work From Home Job Boards page listed as a subpage of the Job Boards main page. The search engines there are specialized in finding Work at Home jobs or remote work. The Job Boards page is also good for searches with keywords in your favorite search engine. I also have a page of top Freelance sites that you can use for you searching.
I have other good places to search for remote anywhere type jobs such as the companies listed on the Global Jobs & Global Jobs Pg. 2 and then  Worldwide and Worldwide Pg. 2. Many of them employ in the USA too or are USA based. Good luck in your job search and be sure to check out the job categories of you skill area listed on other parts of this site as the whole site is designed to give you the opportunity to work from you own home and many employ persons from remote or anywhere, virtual locations.
A List Apart write about web design and other technical related topics. Earn $200.00 per 1,500 – 2,000 word article :  http://alistapart.com/about/contribute
DigitalOcean Help us build a comprehensive collection of beautifully-written tutorials about Linux and FreeBSD cloud hosting :  https://www.digitalocean.com/community/get-paid-to-write
FlashMint is looking for talented Flash developers to contribute articles to FlashMint Tuts. If you're skilled with Flash, Flex, ActionScript, Animation, we'll pay you $150 for your work : http://tuts.flashmint.com/get-paid-to-write/
Linode Get published by Linode and get paid! Earn $250 per article if it's accepted for publication. Submit your own topic, or choose from the list of open topics we want to add to the Linode Library:  OpenChange,  WebRTC,  Gaming Servers,  Ansible : https://www.linode.com/docs/contribute
Photo Shop Tutorials earn $50 for your quick-tip or $150-300 for your full tutorial :  http://www.photoshoptutorials.ws/money-photoshop/
Pxleyes Writing a tutorial for Pxleyes can earn you up to $200 per tutorial. Write about Photography and related softwares or tools for editing, etc. : http://www.pxleyes.com/tutorials/info/
SitePoint Get Paid to Write About HTML, CSS, and Sass! SitePoint pays $150 for articles and $200 for tutorials. A tutorial is generally any in-depth article that has either a demo or code download link or that is very code-heavy in general, even if it doesn't have an actual demo. We are also willing to pay $300 or more for articles and tutorials that are lengthier and that we feel will do well traffic-wise : http://www.sitepoint.com/get-paid-write-html-css-sass/
SlickWP is a blog focused on teaching our readers how to get the most out of WordPress and the Genesis Theme Framework, 1,250 – 2,000 words long get $100.00 : http://slickwp.com/write-for-us
The Graphic Design School If you're skilled enough with software to write a beginner tutorial in either Photoshop, Illustrator, InDesign. Will also look into open source design or utility software for designers. US$100 to US$200 for every Accepted Article or Tutorial :  https://www.thegraphicdesignschool.com/blog/write/
Treehouse is the leader in education for web designers and developers. $100.00 – $200.00 per published article http://blog.teamtreehouse.com/write-for-treehouse
Tutorialboard always looking for talented individuals to contribute articles to TutorialBoard. If you have the skill to write an excellent tutorial to produce a unique and impressive effect/design/graphic, then we'd totally like to hear from you. If you're skilled with Adobe Photoshop, Adobe After Effect, AutodeskMaya or any other industry standard CG software  we'll pay you up to $150 p/tutorial that is accepted :  http://www.tutorialboard.net/get-paid-to-write/
VRay.info write a tutorial about VRay make $100.00 and get an exclusive T-shirt and bio – profile exposure :  http://vray.info/write.asp
Summary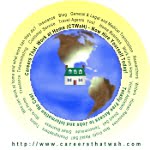 Service Type
Technology Writers
Area
Worldwide, Varied
Description
Technology Writers are sought to share their expertise in the field or work. A clear comprehension of English is usually required. Most are upfront as to what they pay.
URL