On This page you will find Writer Work at Home Jobs and related content. Many will let you work Writer remotely from home. You can have virtually no commute time as you stay at home. Writer Home office work is rapidly booming and I have listed many of the top companies and resources for you to gain employment. If you do not find a job opportunity through this page, be sure to check some other categories that are related, or the larger companies, as they hire in many different departments and categories and I have to avoid double listing a lot of them for SEO and space reasons.
Do not pay to apply for work to anyone. There are plenty of opportunities to work from home with Writer without paying any initial hiring fee. You may though have to pay for a background check though and some require even a credit check. I have plenty of other areas on the website you can use to find Writer work from anywhere type, work from home jobs. Try some of the following pages and enter Writer in a search like at the  Work From Home Job Boards page listed as a subpage of the Job Boards main page. The search engines there are specialized in finding Work at Home jobs or remote work. The Job Boards page is also good for searches with keywords in your favorite search engine. I also have a page of top Freelance sites that you can use for you searching.
I have other good places to search for remote anywhere type jobs such as the companies listed on the Global Jobs & Global Jobs Pg. 2 and then  Worldwide and Worldwide Pg. 2. Many of them employ in the USA too or are USA based. Good luck in your job search and be sure to check out the job categories of you skill area listed on other parts of this site as the whole site is designed to give you the opportunity to work from you own home and many employ persons from remote or anywhere, Virtual locations.
Lifehack freelance writer is your ideal opportunity among the capabilities, are capable of writing light content such as posts about video, comic or infographic : http://www.lifehack.org/paid-contribution
LISTVERSE So here is the deal: We will pay you $100 for your efforts. You don't need to be an expert—you just need to have great English, a sense of humor, and a love for things unusual or interesting :  http://listverse.com/write-get-paid/
Localvox Our freelancers are tasked with writing hyper-polished, sharp and colorful 250-word posts for hundreds of local / national clients across various industries (everything from beauty and real estate to dentistry and funeral services). We're looking to hire the best of the best– writers who are confident in their abilities to transform basic marketing copy into fresh, resonating and engaging posts. This is high-volume content creation, which means we will assign you several posts per week on a 1-3 day deadline http://localvox.com/careers/
Matador Network seeks original writing, photography, and video that speaks to the adventures, cultures, and identities of people around the world : http://matadornetwork.com/content/contributors-and-job-applicants/
mediabistro.com is dedicated to anyone who creates or works with content, or who is a non-creative professional working in a content/creative industry. That includes editors, writers, producers, graphic designers, book publishers, and others in industries including magazines, television, film, radio, newspapers, book publishing, online media, advertising, PR, and design. Our mission is to provide opportunities to meet, share resources, become informed of job opportunities and interesting projects and news, improve career skills, and showcase your work :http://www.mediabistro.com/
Microworkers is an innovative, International online platform that connects Employers and Workers from around the world. Just as its name suggest, the tasks assigned to Workers and paid for by Employers are simple and quick, mostly completed in a few minutes, thus, are called "micro jobs". These tasks include simple sign-ups, social bookmarking tasks, forum participation, website visits, rating videos or articles, voting up contest entries, adding comments, suggesting leads, creating backlinks, writing reviews or articles, downloading applications and so much more : http://microworkers.com
Mintel is looking to build and develop Their network of freelance report writers who are available to work on a contract basis, primarily to complete market studies within sectors such as Furniture, Housewares, DIY/Garden and Domestic Appliances/Small Electricals. Freelance Report Writers – Household Goods (International) Scroll through Job listings to fine GNPD opportunity : http://www.mintel.com
MotionTemps looks for virtual professionals with backgrounds in the following areas: writing, editing, proofreading, graphic design, web design, desktop publishing, new media and sound office management/project management skills. Fluent-level language skills are always a plus : http://www.motiontemps.com/careers.html
NewsBank : http://www.newsbank.com/
NewsCastic We love for writers to pitch stories. Pitch us a story, with a proposed price, and if we select that story, you'll get first dibs. We think this is the best way for our writers to produce awesome stories :  https://www.newscastic.com/
Newsbytes News Service : http://www.newsbytes.com
NextWave Advocacy is looking for a few great writers. In addition to over-the-phone positions, we offer an exciting freelance opportunity for individuals with top-notch written communications skills. GO Team Writers do not make outreachtelephone calls, but they do enjoy many of the same advantages of joining our GO Team : http://www.nextwaveathome.com/writeforus.htm
Online Writing Jobs As a freelance writer, you can get paid to write online and on your own time. But to really be appreciated for your work, you need an agent of sorts, an advocate who can market your unique skills, audience, and knowledge to the world's top brands. Online Writing Jobs is an established site with both loyal writers and loyal clients. We can help you land your dream freelance writing gig : https://www.onlinewritingjobs.com/
PaidOnlineWritingJobs.com is currently hiring people for writing jobs. All of the positions are telecommuting jobs, so you do them from home and they currently have positions open for people from all over the world. You don't need any writing experience, just the ability to write well in English, an internet connection, and a few hours to spare per week. They have both part time and full time positions available : PaidOnlineWritingJobs.com
Plum Deluxe Thanks for your interest in writing for Plum Deluxe – we'd love to have you! Before moving forward with a submission, it is strongly recommended that you read about our philosophy and experience a few issues of our newsletter – all of our current contributors are avid readers : http://www.plumdeluxe.com/write-for-us
Poetry.com Do you love poetry? Can you identify and create vibrant, useful, relevant content, blogs, photo galleries, Top 10 lists, resource lists, tips and advice features, quizzes, articles, video, audio, and user-generated content from the social network, etc. that will drive and increase traffic and serve our poetry.com audience needs and interests : http://www.poetry.com/
PPA Progressive Publishing Alternatives. We periodically offer full-time, part-time, and freelance employment opportunities http://www.ppalternatives.com/company/careers.html#ce
Purecontent are the 'original' content creators. Founded in 2006 we are regarded by our peers as pioneers within the content generation marketplace : http://purecontent.com/
Quarasan is a full service conceptual developer of content for publishers of educational materials and products. In a nutshell, we work with our clients to create products that work—products that learn and teachers teach : http://www.quarasan.com
QuoteLab.com is an auto insurance information and comparison website.We are looking for content writers to contribute research, general interest and how-to content about personal auto insurance. All articles will be related to helping consumers make more informed insurance purchasing decisions : http://www.quotelab.com
Red Tricycle write in areas of Moms, Parents and Family : http://redtri.com/job-openings-at-red-tricycle/#
Remilon, LLC With over 2,000 original articles and educational videos produced each month and a fast-growing base of loyal readers, we are changing the way education is being accessed in the world. We are looking for… Educators (any level or specialization), Experienced writers, journalists and researchers, Subject matter experts.
As a freelance content writer, you will work on a 1099 contract basis producing articles on higher education, K-12 education and career topics. You get to choose your work from a large pool of topics and must be able to follow a guideline that ensures quality and consistency of the product. You can work from anywhere, day or night, as long as you provide your own computer and internet access. It is completely flexible, but we ask that you work at least 15 hours a week or produce at least 5 articles per week :http://remilon.com/careers/publishing
RMG is currently looking for Part-time writers and product reviewers who can write new and creative Articles on topics such as: Food, Pets, Autos, Money, Health/Medical, Music, Electronics and general household items. You will be required to research your information and then compose your own unique articles :  http://www.realmediagroup.com/jobs.html
Scripted : https://scripted.zendesk.com/hc/en-us/categories/200139040-Writers
Search Influence, a search engine marketing firm based in New Orleans, is looking for experienced freelance writers to join our quickly-growing team! http://www.searchinfluence.com/jobs/contract-writer/
Search Sciences USA and UK Content Writing : http://www.searchsciences.co.uk/
SheBudgets.com is dedicated to helping build a better life through the expert adviceof our contributors. : http://www.shebudgets.com/write-for-us
SIGNINDUSTRY.com As a pioneer in the online visual communications industry, SIGNINDUSTRY.com is looking for individuals who have loads of talent and thrive in a team environment. We have created a community without walls, where anyone from any department can share ideas with anyone else and is encouraged to do so! Even if they are working from the comfort of their living room – 3,000 miles way from our main office Staff & Freelance Writers, General Content Contributors : http://www.signindustry.com/jobs.php3
Skyword offers a content creation business model that works for everyone: writers, videographers, marketers, and brands. As a Skyword freelance creative, you collaborate with brand marketers, as well as Skyword editors and program managers, to tell stories that move those brands — and your career — forward :  http://www.skyword.com/create-for-skyword/
SmartBrief is seeking freelance writers to help create daily e-mail newsletters across multiple industries, including media, health care, education, energy and food & beverage. Candidates would need to be available to start between 5 a.m. and 7 a.m. EST Monday through Friday. If you're available overnight or earlier than 5 a.m., we view that as a bonus and may have even more opportunities for you. These positions are for about 2-4 hours of freelance writing each weekday : https://smartbrief-openhire.silkroad.com/epostings/index.cfm?version=1&company_id=16897
Springer is part of Springer Science+Business Media. World wide opportunities for Editors, Publishers, Writers, work from home and other opportunities : http://www.springer.com
Springwise – Helped by a network of 15,000 spotters, Springwise editors scan the globe for smart new business ideas, delivering instant inspiration to entrepreneurial minds. If you're working on an article related to our content then please feel free to email us for a comment/quote : http://www.springwise.com
StudioD We do our homework on who you are and the kind of content you create. We have the projects and the partners and we'll bring them right to you : http://talent.studiod.com
TextBroker  Do you want to make money writing? Do you like to choose your writing assignments and to write on your own time? Do you want to work conveniently from home or from any other location in the world?At Textbroker, you can choose from thousands of orders every day. Our authors are free to decide how much or little they would like to write. Forget hunting through classified ads, searching for the next client, or waiting for payments. At Textbroker, payment is fast and reliable : https://www.textbroker.com/why-write-at-textbroker
TextMaster Join our community and find out why thousands of freelancers love working with TextMaster. With interesting projects and a flexible environment, it's a great way to make some extra money or really earn a living : https://www.textmaster.com/freelance-writer-translator-jobs
The Change Agent features writing by adult learners. All submissions must be received by the deadline to be considered for publication. Suggested length is 200-1000 words. We pay $50 stipends to adult education students whose work is accepted for publication : http://changeagent.nelrc.org/write-for-us/
The Content Authority and its writers has produced tens of thousands of articles for a wide variety of clients over the years. Clients such as work-at-home marketers and marketing agencies have chosen The Content Authority as their go to place for content : http://thecontentauthority.com/
The Diplomat welcomes unsolicited articles and blog posts. Preference will be given to original reporting and analysis, but we will also consider commentary. Please note that we only cover the Asia-Pacific : https://thediplomat.com/write-for-us/
THEHOTH Our writers are at the core of what we do — creating quality, unique content for our clients – See more at: https://www.thehoth.com/careers/article-writer-native-english/
The Writer's Job Board Find your next freelance writing job here! We take care to only post quality blogging, content writing, and copywriting jobs for you. Our focus is on remote and online writing jobs, but you will find the periodic location-based writing job listed here as well. Land your next freelance writing gig or full-time writing job from the Writer's Job Board! http://www.writersjobboard.com
Unbound is a new way of connecting with writers. Most of the writers on our site will be well known, others will appear here for the first time. What's different is that instead of waiting for them to publish their work, Unbound allows you to listen to their ideas for what they'd like to write before they even start. If you like their idea, you can pledge to support it. If we hit the target number of supporters, the author can go ahead and start writing (if the target isn't met you can either get your pledge refunded in full or switch your pledge to another Unbound project) http://www.unbound.co.uk
United Press International : http://www.upi.com
Upworthy We're touching tens of millions of people every month with irresistible content about issues that really matter: body image, bullying, cancer, domestic abuse, gay identity,fracking, and countless other topics. http://www.upworthy.com/jobs
Victory Productions : http://www.victoryprd.com/about/careers/
Washington Post : http://www.washingtonpost.com
WebSiteText.com The Need for Good English Writers. As business continues to grow, we always have a need for experienced: Website Content Writers / SEO Web Copywriters http://websitetext.com/careers.htm
Wired Flame If you can write English at a good level and enjoy contributing to online forums then becoming a Wired Flame writer is the perfect job for you. Simply visit the forums that suit your interests and contribute valuable, well written, posts to start earning money! Currently writers are paid the following rates $0.15 USD for each thread and $0.12 USD for each post : http://www.wiredflame.com/become-a-writer
wiseGEEK Freelance Writing. Over 500 Topic Areas : https://www.wisegeek.com/freelance-writing-jobs.htm
WL Marketing  Online Marketing Fulfillment For Agencies, Consultants, & Webmasters :  http://www.wlmarketing.com/articlewriter.html
Wordfirm Inc. sometimes seeks skilled editors to work for us as independent contractors. On occasion we look for other publication professionals—such as writers, graphic designers, and indexers—to partner with us on publication projects : http://managedediting.com/freelance-work.html
Wordgigs.com The Place For Talented Professional Writers : http://www.wordgigs.com/
Words Of Worth Whether you're just starting out on your writing career or you're a seasoned freelancer, we accept applications from writers with different degrees of experience : http://www.wordsofworth.org/apply-to-be-a-writer
Write Recruit fill freelance and full-time positions for copywriters, journalists, editors, copyeditors, proof readers, translators and various writing management roles. Complete your details once and we'll always keep you on file, and we'll always let you know when something comes along that suits your requirements. That's why you should complete the form on the application page and update us when your circumstances change :http://www.writerecruit.com
Writerfind.com receives visits from a wide range of companies from around the world, including media companies, universities, government agencies, and software development companies. The site is also frequented by individuals in writing and communications-related industries who are seeking freelance work–including journalists, editors and copyeditors,technical writers, copywriters, and PR/communications people. The principal of Writerfind.com is Nicole Bishop : http://www.writerfind.com/
Writer Find
Writer Find Regions
WritersDomain We have remote writers writing from all over America, Canada, and even France! You write an article based on an article topic from WritersDomain, we review your article, and if your article is approved then you get paid. Articles are typically 200-250 words : https://www.writersdomain.net/Help
Writer's Edit helps new and established writers to help find legitimate, paying jobs all over the internet. We connect high-quality writers with genuine remote-work opportunities that we consider to be paying a reasonable wage : https://www.writersedit.com/freelance-writing-jobs-online/
Writers Guild of America, West :http://www.wga.org/
Writers Job Board Freelance Writing Jobs : http://www.writersjobboard.com/category/freelance-writing-jobs/
Writers.ph We are looking for professional or freelance writers, students, and retirees for whom writing is a passion. We are looking for writers who want to earn a highly competitive compensation, and receive regular payments doing what they enjoy – freelance writing : http://www.writers.ph/
Writers Weekly : http://writersweekly.com/writersweekly-com-writers-guidelines
Writing Bids Telecommute and Home-Based Writing Jobs! http://www.writingbids.com/
ZEMANDI is a top provider of  freelance writing jobs for internet content. We have a never-ending stream of orders from all kinds of clients. We can safely say we always have work. Our customers need thousands of articles and product reviews every month on all kind of topics and products. The diversity of topics ensures that you will not get bored if you like writing : http://www.zemandi.com/
Zerys gives you the opportunity to earn steady side income, doing what you love : http://www.zerys.com/writers
Zip Recruiter has Freelance online opportunites for writers : https://www.ziprecruiter.com
Summary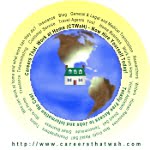 Service Type
Writer Pg. 2
Area
Worldwide, Varied
Description
Write in a variety of areas and choose from a wide range of Work at Home and online opportunities. Top companies to choose from and a long list requiring different levels of ability.
URL