On This page you will find Virtual Assistant Work at Home Jobs and related content. Many will let you work Virtual Assistant remotely from home. You can have Virtual Assistantly no commute time as you stay at home. Virtual Assistant Home office work is rapidly booming and I have listed many of the top companies and resources for you to gain employment. If you do not find a job opportunity through this page, be sure to check some other categories that are related, or the larger companies, as they hire in many different departments and categories and I have to avoid double listing a lot of them for SEO and space reasons.
Do not pay to apply for work to anyone. There are plenty of opportunities to work from home with Virtual Assistant without paying any initial hiring fee. You may though have to pay for a background check though and some require even a credit check. I have plenty of other areas on the website you can use to find Virtual Assistant work from anywhere type, work from home jobs. Try some of the following pages and enter Virtual Assistant in a search like at the  Work From Home Job Boards page listed as a subpage of the Job Boards main page. The search engines there are specialized in finding Work at Home jobs or remote work. The Job Boards page is also good for searches with keywords in your favorite search engine. I also have a page of top Freelance sites that you can use for you searching.
I have other good places to search for remote anywhere type jobs such as the companies listed on the Global Jobs & Global Jobs Pg. 2 and then  Worldwide and Worldwide Pg. 2. Many of them employ in the USA too or are USA based. Good luck in your job search and be sure to check out the job categories of you skill area listed on other parts of this site as the whole site is designed to give you the opportunity to work from you own home and many employ persons from remote or anywhere, Virtual locations.
Need a Virtual Assistant? This directory gives you ALL the info on a VA: video, articles, testimonials, blog + more VA Directory
24/7 Virtual Assistant We are one of the top providing virtual assisting companies in the world.   If you would like to join our team , please send your resume to careers@247virtualassistant.com. If you are fluent in any other languages other than English, make sure to include that also in your resume since we have clients from all over the world : https://www.247virtualassistants.com/careers.php
ACD Direct Become an Agent : http://www.acddirect.com 
Alliance of UK Virtual Assistants Committed to increasing awareness of virtual assistance in the UK Welcome to the largest on-line Directory of Experienced UK Virtual Assistants http://www.allianceofukvirtualassistants.org.uk/ 
American Express This position is accountable for the cost effective management of virtual offices, supporting the MA&O sales force. The role ensures the virtual offices are equipped with current technology and functioning across several dimensions: http://jobs.americanexpress.com/search?q=virtual
Answer 1's Remote Receptionist : http://www.answer1.com/services/remote-receptionist 
AnswerFirst agents are tasked with handling inbound calls from a multitude of different companies : http://www.answerfirst.com/employment/ 
answerNet Call Center Solutions Virtual Receptionist: Virtual Assistant or Remote Secretary : http://www.answernet.com/virtual-receptionist.asp 
Answer Virtual Services : http://askvirtualservices.com/contact/
Capital Typing : http://www.capitaltyping.com
Central Pay Independent Outside Sales Representatives, virtual agents. Expand your career in the financial industry, whether you have an interest in banking, credit card services, accounting, finance, business development, account management, outside sales, sales, or customer service : http://www.cpay.com 
Don't Panic Management, LLC : http://www.dontpanicmgmt.com/join-our-team/
eaHELP, the leading virtual assistant provider in the United States and an INC 500 Company, is recreating what "work" looks like with a third option. We successfully embrace a 100% remote work place :  http://eahelp.com/about/careers/
Equivity is on the lookout for virtual assistants that are resourceful, detail-oriented, proactive and extremely organized. Equivity is a team of individuals dedicated to improving the lives of our clients so that they can focus on their priorities. Our virtual assistants take initiative and develop creative solutions that help our clients achieve these goal : http://www.equivityva.com/careers
Exe-u-sist : http://www.execusist.com
Fancy Hands We're often looking for great people to join Fancy Hands as assistants. We usually hire in waves to ensure that we always have enough assistants to complete our customers' requests : http://www.fancyhands.com/jobs/assistants
KAA KEY Administrative Associates We are looking for an administrative superstar to join our growing virtual assistance firm. All interviewees must complete a skills assessment, background check, reference check, and supply proof of education and/or certifications as part of the interview process : http://www.keyadministrativeassociates.com/join-our-team
Leading Virtually The idea behind this blog is to help you learn about virtual teams and what it takes to effectively lead virtual teams : http://www.leadingvirtually.com
LONGERDAYS.COM We are one of the top providing virtual assisting companies in the world, and one of the few companies doing so from the United States! http://longerdays.com/about/careers/working-longerdays-com/
myReassistant A virtual assistant is a real estate professional who is dedicated to making your business successful : http://myreassistant.com/
Next Level Solutions (NLS) The Virtual Independent Agent (VIA) are in charge to service outbound customers make sales calls from home, using a computer, a telephone line and a broadband access connection. VIA's qualifies lead eligibility, communicate features/benefits of account, overcomes objections : http://dial-nls.com/content.php?link=Careers_ind
NR NexRep has a variety of Work at Home Agent job categories including outbound Sales, Inbound Sales,  Customer Support, Relationship / Dating Sales Assistant, Outbound Appointment Setting – Sears Vacations, Virtual Receptionist, Grubhub Customer Care, Music Streaming Customer Service, Beauty Consultant, Insurance Lead Generation, Customer Care : http://www.nexrep.com/
NS VIRTUALSERVICES : http://www.nsvirtualservices.ca
Office 88 : http://www.office88.com/job.htm
Office Details Virtual Office Solutions : http://www.officedetails.com/ 
OneSpace Send us your resume and let us know why you're a perfect fit for OneSpace! careers@onespace.com :  http://www.onespace.com/about/careers/
Outsourcely Employers seeking to fill thousands of full time & part time remote job positions :  https://www.outsourcely.com/remoteworker
PARAGON PLANNERS : http://www.paragonplanners.com/opportunities.php
People Calling People, L.L.C. Call voters on behalf of our clients. Potential shifts Mon – Sat 9a-12n, 1p-4p, 5p-9p. Calls are dialed automatically and connected through the Internet to your computer. Call results and notes are entered in an online data system. We encourage and support a diverse workforce. Other Virtual Work Opportunities : http://www.peoplecallingpeople.com/ 
Pioneer Staffing hires Virtual Administrative Asisstants : http://pioneerstaffing.com 
Red Butler Personal Assistance : http://www.redbutler.com/
REMSOURCE is dedicated to serving the needs of small businesses and delivering high quality virtual support services they can build their futures on. If quality & excellence in an environment of growth is your kind of work experience, this could be the place for you! http://www.remsource.com/contact-us/careers/
SimAssistant virtual assistants handle calls for a variety of products and services. From customer service calls to technical troubleshooting and order processing, every agent receives web based training to handle these incoming calls on behalf of some of the nations premier companies in the wireless, retail, Internet, restaurant, and other industries. All new assistants must pass a background check and be able to complete a week of online training. (Training is paid). Positions can vary some main job catergories in general are Customer Service Agents,  Data Entry Keyers are two of them : http://simassistants.bravehost.com/index.html 
Sutherland's virtual workforce is attracting a talent pool of highly proficient, mature, well-educated candidates who bring valuable experience in handling high-level, more complex customer interactions : http://www.sutherlandglobal.com
Surplus Hands – Helping Hand (VA) Application : https://surplushands.wufoo.com/forms/surplus-hands-helping-hand-va-application/
Task Us : https://www.taskus.com
TayStone Remote Employee We are constantly on the look-out for experienced dedicated offshore VAs in the Philippines and on demand VAs from across the US, UK and Ireland. While we re-build our job specifications, if you have at least 5 years admin experience and a typing speed over 60 wpm, please send us your resume. :  https://www.taystonebpo.com/careers/
Team Delegate If you have excellent administrative skills and you've been seeking to join a team where you can showcase your talents all while enjoying what you do, then Team Delegate is for you. You will have an opportunity to work with some amazing people : http://teamdelegate.com/careers/
The Alliance for Virtual Businesses (A4VB) represents more than 20,000 Professional Virtual Assistants, worldwide : http://allianceforvirtualbiz.com/
Hire a Virtual Assistant to grow your small business: submit an RFP or browse directory listings at http://bit.ly/iK51gI
The Appointment Biz is the industry leader in outsourced scheduling services and territory management. We are strategic partners with wholesalers and schedule their appointments with financial advisors. Subcontractors manage the daily appointment schedule by making outbound appointment phone calls and assist in managing movement through the client's territory :  http://www.theappointmentbiz.com/subcontractor_faq.html#requirements
time etc We're the UK's largest Virtual Assistant company and since 2007 we've been supporting business owners, entrepreneurs and directors all over the UK and USA. We've featured on national TV and radio and now do more than 20,000 tasks for our clients every month. If you have a background as a personal assistant, executive assistant, secretary or admin assistant or you have your own Virtual Assistant business, we want to hear from you : http://www.timeetc.com/be-a-virtual-assistant/
Transcom Virtual At Home Agents in a variety of positions from Entry level to trained professionals world wide. Get Hired to their Virtual Call Center Customer Service Team as a At Home Professional and Transcom will offer an online paid training program, which is taught in a classroom setting that you attend from your home : http://www.transcom.com/
Network With Aspiring & Successful Virtual Assistants~ FREE membership!
UASISST.ME Virtual Assistance for Busy Professionals : http://uassistsus.theresumator.com/apply/
VA Virtual Assistant Staffing™ we hire only the best and brightest virtual outsourcing professionals in the World. We hire people with all kinds of skill sets : http://www.virtualassistantstaffing.com/contact-us/va-application-for-consideration/
Vasumo is dedicated to creating a revolutionary virtual assistant company full of talented, enthusiastic people who enjoy coming to work every day. We are really passionate about helping our clients achieve success and find their work and life balance. We love our work and we have fun doing it. Sounds exciting? Send us your resume to: careers@vasumo.com : https://vasumo.com
VIPdesk : https://www.vipdesk.com
Virtu Needs : http://www.virtuneeds.com
Virtual Assistant Jobs : http://www.virtualassistantjobs.com
Virtual Assistant Staffing™, we hire only the best and brightest virtual outsourcing professionals in the World. We hire people with all kinds of skill sets : http://www.virtualassistantstaffing.com/contact-us/va-application-for-consideration/
VirtualAssistants.com Virtual Assistant Job Board. Looking for Virtual Assistant jobs? Use your current job skills to work from home! We have been helping people get real virtual assistant jobs since 1999 :  http://www.virtualassistants.com
virtual COWORKER : http://www.virtualcoworker.com/job-openings
Virtual Creative Agent Solutions Real Estate Assistance From a Distance – Our multi-Virtual Assistant company offers affordable virtual assistant services for all types of organization. Submit RFP and hire a Virtual Assistant today! http://www.virtualcas.com/ .
VIRTUAL Gal FRIDAY : http://www.virtualgalfriday.com/join-our-team.html
Virtual Office VA Staffing Independent Contractor Position With Virtual Office VA Staffing. Apply for an independent contractor position with Virtual Office VA Staffing. You MUST be in the United States, have a computer with high speed internet, a computer (usb) headset or physical phone, speak clear English and be serious about working from home : http://www.virtualofficeva.com/apply-to-be-a-va.html
Virtual Work Team LLC Off-shore Virtual Assistant (Bangladesh or Philippines preferable)
We are hiring an off-shore Virtual Assistant to help us with a variety of administrative assignments. You must have several years of experience working virtually in a professional manner and be proficient in the Microsoft Office Suite of software programs. We really need someone who can hit the ground running, with a fast learning curve. If you have social media experience on Twitter, LinkedIN, YouTube and Facebook and are familiar with advanced features in MS Word, feel free to apply for this position : https://www.smartrecruiters.com/VirtualWorkTeamLLC
VA4U.com – Virtual Assistants from around the world
VMG We hire a wide range of people (from freshers to senior experts) in a wide range of industries. We offer full time, part time and virtual assignments. Earn good incomes with flexible working hours. We hire based on experience, skill and performance : http://www.vmgbpo.com/join-our-team.html
West at Home is an award-winning service from West Corporation, the nation's leading provider of outsourced communication solutions. West at Home utilizes thousands of home-based agents located across the country combined with the industry's most robust and advanced infrastructure to deliver superior service to your customers. Virtual Customer Service : http://www.westathome.com/virtual-customer-service/
worldwide101 Become a Virtual Business Assistant :  https://worldwide101.com/jobs/
Zirtual Assistants specialize in scheduling, research and reservations, and can handle a wide array of admin tasks. Zirtual is a company that provides personal and executive assistance for busy people. We hire U.S. based, remote workers to join our team as Zirtual Assistants. "ZAs" directly interact with clientele and act as their delegation point person : https://www.zirtual.com/jobs/?utm_source=zirtualblog&utm_campaign=blogreferral
Virtual Receptionist
AnswerFirst agents are tasked with handling inbound calls from a multitude of different companies : http://www.answerfirst.com/employment/
Answer United A national leader in providing virtual office services, Answer United has been providing telephone services, web-enabled agents, virtual receptionists, and live chat services to businesses of all sizes for more than four decades : http://www.answerunited.com
Elance has a Virtual Reptionist positions at times : https://www.upwork.com/?r
Lifestyle Careers is an online recruitment job board. Our niche and specific focus is the advertising of flexible employment and work at home positions. By specialising in these groups, we provide you with access to a motivated group of job seekers who are looking to work flexibly and in less traditional ways : http://www.lifestylecareers.com.au
OfficeTeam is the world's leading staffing service specializing in the placement of highly skilled office and administrative support professionals on a temporary and temporary-to-full-time basis : http://www.officeteam.com
OnPoint@Home is a different kind of work-at-home experience, combining the convenience of working from home with many of the advantages of a traditional office environment. Our at-home agents work on exciting and interesting projects, and they do so from the comfort of their own homes : http://onpointathome.com/
Phone Support Worldwide consists solely of virtual agents. These virtual agents can work remotely from home or wherever they have set up there own Internet – phone line. Virtual agents are not employee's of Phone Support Worldwide, they are fully self employed and have the facility to contract their own employees through their Virtual Service Provider company. They also have the ability to choose which companies they wish to offer their services to and what hours they wish to work. Best of all they can work from anywhere in the world without the need to commute! http://www.phonesupportworldwide.com/agents.php
Upwork Virtual Receptionist Freelancers : https://www.upwork.com
Virtual Assistant Related Links
The Alliance for Virtual Businesses (A4VB) represents more than 20,000 Professional Virtual Assistants, worldwide : http://allianceforvirtualbiz.com/
The International Virtual Assistants Association (IVAA) is a non-profit organization dedicated to the professional education and development of members of the Virtual Assistance profession, and to educating the public on the role and function of the Virtual Assistant. The IVAA provides continuing education, networking opportunities, member benefits and optional certification to its members, as well as provide a member directory and Request for Proposal (RFP) system for parties interested in utilizing the services of member virtual assistants : http://www.ivaa.org/
VA4U provides comprehensive international registers of our Virtual Assistant (VA) Members. Each Virtual Assistant has their own personal web page and directory where they describe the services that they offer and details so you can contact them. By joining VA4U you will gain all the benefits of membership completely for FREE! :   http://www.va4u.com/assistant/
Summary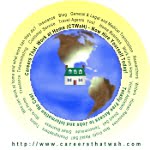 Service Type
Virtual Assistant
Area
Worldwide, Varied
Description
Virtual Assistant related employment from home of a variety of experience levels from Beginner to Expert. Many top Companies to choose from. Global job market possibilities with some listings
URL